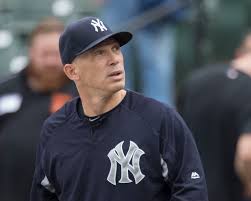 3 Thoughts on Girardi
Managing Phillies And Hiring Process
By Eric G. Stark
First of all, the Philadelphia Phillies were smart to act fast in hiring their new manager.

Remember two years the Phillies took weeks to find their manager, and by then most of the wise choices were on other teams.
And the Phillies were stuck with the out-of-the-box-thinking Gabe Kapler. His inexperience with managing in-game decisions was evident from Game One of the 2018 season when first he took starting pitcher Aaron Nola out of the game too early and secondly Game Two of the 2017 season when he brought a pitcher – Holby Milner – into the game when he never warmed up in the bullpen.
There were double switch miscues and odd moves with the bullpen. And get me started with the odd lineups – the cleanup hitter batting cleanup?
As Matt Gelb and Meghan Montemurro wrote in The Athletic, The Phillies didn't waste time in identifying who they wanted to replace Kapler.
The Phillies didn't need to interview dozens of candidates. The ink was barely dry from the last round of interviews two years ago. If getting an experienced manager in the dugout was a priority, there was no need to interview Dusty Wathan or Rob Thomson or Raul Ibanez, all guys that didn't have previous Major League managing experience.
Former Boston Red Sox manager John Farrell, a World Series champion, might have been worth a meeting, but Phillies management selected three good choices in Dusty Baker, Buck Showalter and Joe Girardi.
At first, I thought Baker, at age 70, was too old, out of touch and not involved enough with today's modern game, namely analytics.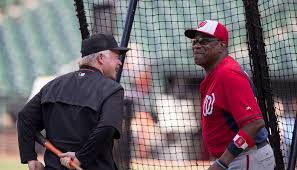 But upon further review, he was an interesting candidate. Baker, who most recently managed the Washington Nationals, collected a 192-132 record in two seasons.
He led the team to the playoffs in each of his two seasons, but lost in the National League Division Series as the higher seed each time. He has a career record of 1,863-1,636 as a manager with the Giants, Cubs, Reds and Nationals, including seven division titles and a 2002 National League championship.
He got teams in the playoffs, but never got them over the top. But teams improved dramatically under his leadership, usually as quickly as the first year at the helm.
What impressed me the most was his baseball background and the baseball stars he's rubbed shoulders with in his 19 years as a player and 22 years as a manager.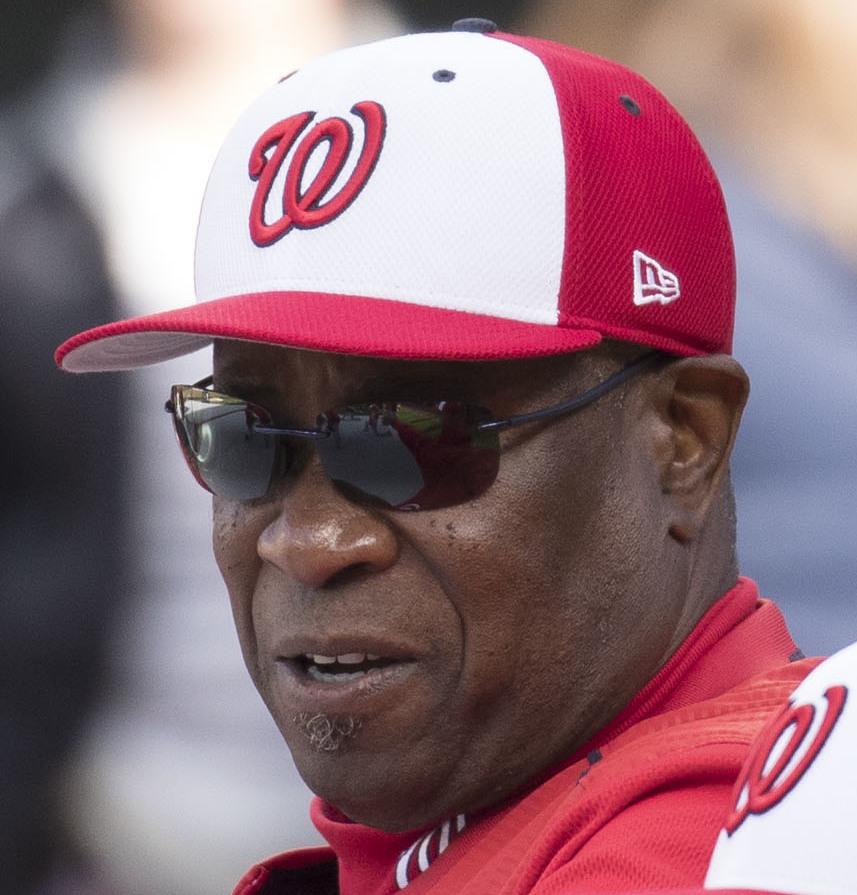 Did you know Baker was in the out deck circle when Hank Aaron broke the home run record of 715 career home runs in 1974?
He also managed Barry Bonds with the Giants, Sammy Sosa with the Cubs, Joey Votto with the Reds and Bryce Harper with the Nationals.
Showalter was may choice. I've been a fan since he managed the New York Yankees in the mid 1990s. Joe Torre took Showalter's Yankees team and started his World Series run.
Showalter, 63, was the first manager of the Arizona Diamondbacks and actually went to Arizona about two years before the threw its first official pitch and built the foundation for the Arizona team that won the World Series the year after he left the team.
In 1994, Showalter earned AL Manager of the Year honors with the Yankees. He also earned the honors in 2014 with the Baltimore Orioles and 2004 with the Texas Rangers. His career record is 1,551-1,517, including 669-684 with Baltimore.
As someone who married a woman who was an Orioles fan, I saw a lot of Baltimore games. Prior to Showalter showing up in Baltimore, I endured watching some bad baseball. But once Showalter arrived, baseball was fun again in Baltimore.
Prior to the disastrous 2018 season and for six consecutive years, the club delivered competitive teams playing meaningful baseball into September, achieved three postseason appearances and came within four games of a World Series appearance, and won more games than any other American League club during a period spanning five of those six seasons.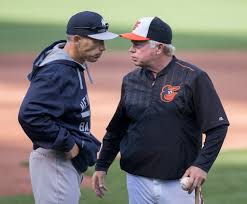 His 1,551 career wins ranks him 24th all-time in managerial wins.
I believe players eventually tune him out, but he is a great baseball mind and excellent communicator. His media press conferences were almost more enjoyable than watching the games, and the O's won a lot of games while he was there. He spoke openly and honestly, something Kapler never did in Philly.
Girardi, 55, has a career 988-794 record. Just like Harper was the fan's choice in last year's free agents class, Girardi earned the fan vote for the next manager of the Phillies.
Maybe he is the best blend of analytically-based and common sense, gut feeling baseball managing.
Or is he just the popular choice and the guy Phillies' owner John Middleton wanted as manager? According to Phillies Nation story, though, General Manager Matt Klentak reportedly believed Girardi was best choice to be manager.
Phillies President Any McPhail, General Manager, Klentak and Assitant GM Ned Rice all worked with Showalter in Baltimore, so he seemed to make the most sense. But if you want to keep your job, go with the guy the owner wants. And that clearly was Girardi.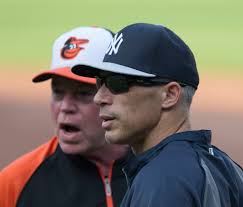 As MLB Network's Jon Heyman reported, that Girardi, "really hit it off," with both Phillies managing parter John Middleton and Klentak.
I like that Girardi was a Major League catcher for 15 seasons and understands pitchers and handling bullpens and pitching staffs, something Kapler clearly did not.
I like that Girardi had a 910-710 record in New York and that he won Manager of the Year honors with the then Florida Marlins, despite the Marlins having a losing record of 78-84.
Fans like that Girardi won the World Series in 2009, beating the Phillies in six games. People tend to forget he won that Series with a third baseman (Alex Rodriguez) who admitted cheating by taking steroids.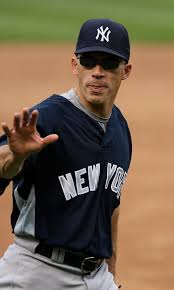 Maybe Girardi isn't a former World Series manager if not for Rodriquez and his steroid usage. Maybe the Phillies win back-to-back World Series titles.
Think about that. The Phillies won 81 games this season. Think where 10 more wins would have put this team. In the playoffs, you bet.
What does impress me is that Girardi made the post season six of his 10 years in New York and averaged 91 wins per season.
Time will tell if this was the correct hire, but all three individuals interviewed – Baker, Showalter and Girardi – are all better suited to lead the current Phillies compared to Kapler.
All three are better choices than Kapler.
And all three have the experience to gain at least a half dozen ore more wins than Kapler did this past season.
There was no bad choice.