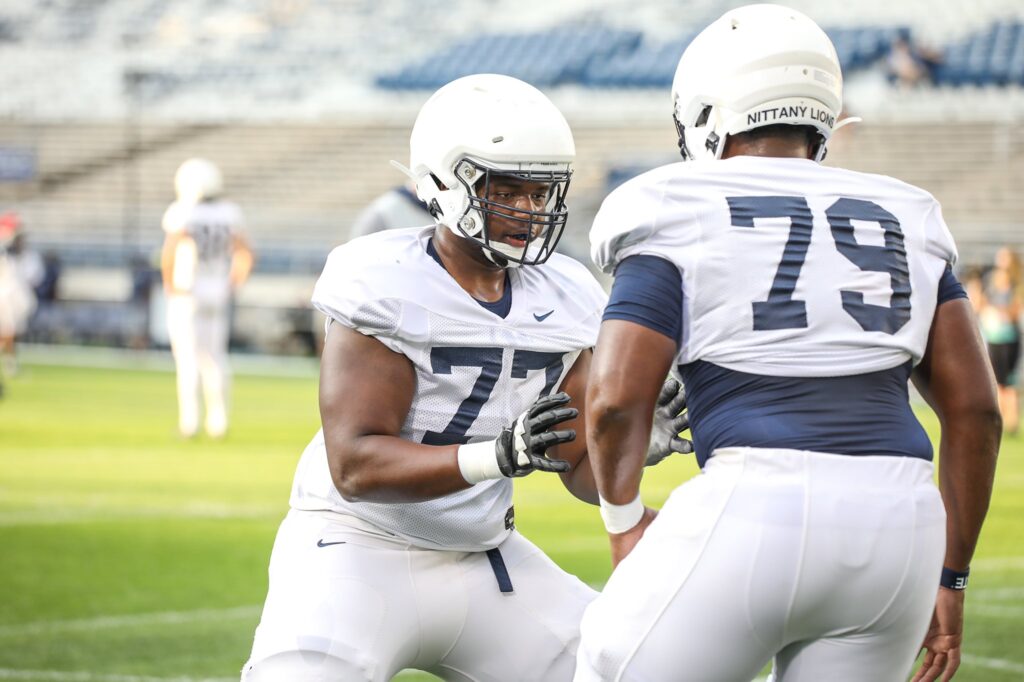 Break Up the 'Nits,
Penn State Has Won 2 In A Row
Lions use ground game to
gain wins against Michigan and Rutgers.
By Eric G. Stark
Penn State is on a two-game win streak and they look more like we thought they'd be – it just took them seven games to get there. The 23-7 victory over Rutgers was the Nittany Lions' 900th win in program history, and the way they won was old-time PSU football: running the ball and winning the war in the trenches.
Here is the break down, courtesy of Mike Poorman, of Penn State's all-time wins.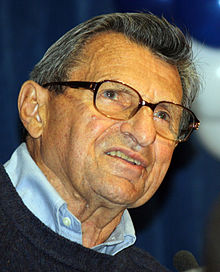 Joe Paterno would be proud.
This was the second game in a row where the Lions won the battle at the line of scrimmage (the previous was against Michigan). They played with an offensive line mentality that was missing all season. Penn State has rushed for more than 250 yards in its last two games.
It likely helped that the wind was blowing, gusting in Piscataway, New Jersey. This eliminated long passes and forced the Lions to commit to the run, and run they did – 57 times, actually, for 248 yards.
Besides one high ball that was tipped for interception, Sean Clifford eliminated turnovers and mistakes, passing for a conservative 133 yards on 15 of 22 passes. The coaches eliminated Clifford's mistakes by limiting his passing attempts.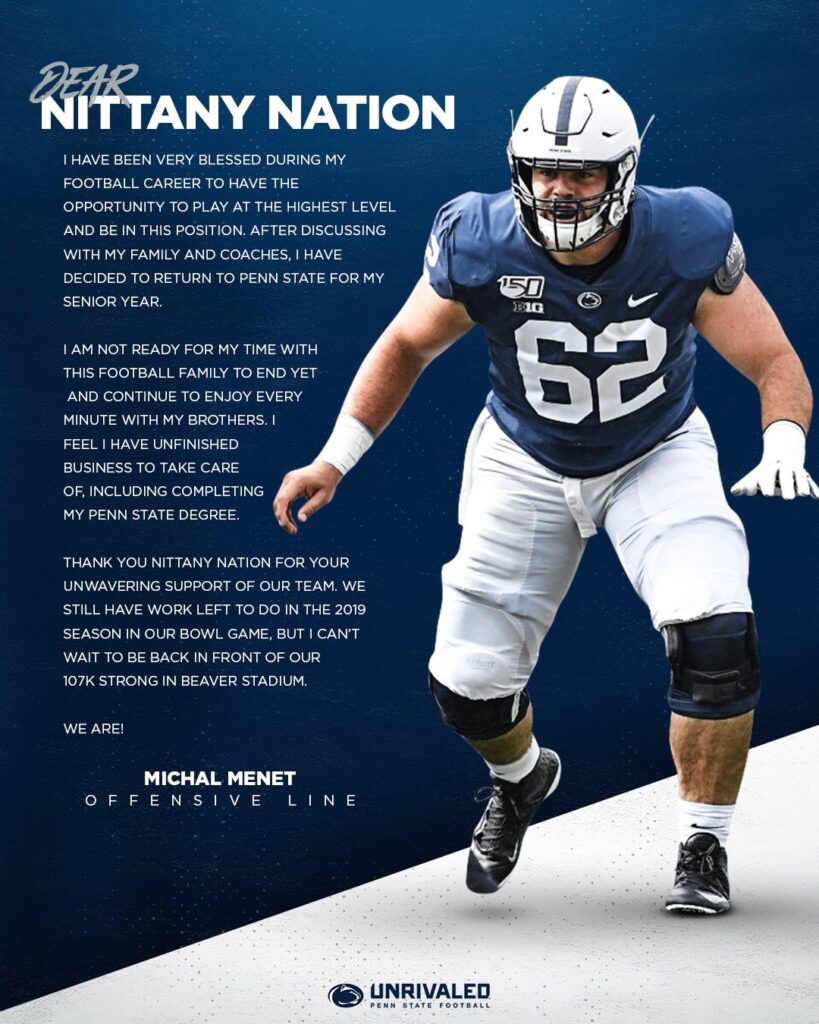 They allowed the veteran offensive line to move defenders and let the talented running back group do their thing. Early the fourth quarter the Lions were on on their own 2-yard line and rushed the ball nine straight times. The drive resulted in a field goal from 27 yards out.
All these rushing attempts left me wondering why it took this long to do this.
Going into the season, I expected the wide receivers to struggle (they've actually been a pleasant surprise) and for the Lions to rely heavily on the offensive line and the running game. Oddly, the O-line looked pedestrian at best for the first five games this season – all PSU losses.
[See related story on Penn State's offensive line issue.]

They have at least a half dozen fourth-and-1s this year where the offensive line failed to move defenders back and gain a yard. All too often they ran up the middle (so predictable and frustrating to watch) and got nothing or lost yards.

Something changed the last two games. Now they have a push. The running game was spread among several Lions. Keyvone Lee had 95 yards on 17 carries. Backup quarterback Will Levis (who don't they let him pass?) rushed the ball 17 times for 65 yards. Devyn Ford had 11 carries for 65 yards.
Lee, a freshman who is built with a similar frame to oft-injured Noah Cain, had more than 140 yards in the win against Michigan.

I loved this quote from offensive coordinator Mark Ciarrocca two weeks ago on a Zoom call to reporters:
Penn State coaches would be wise to continue this trend of running the ball – the Philadelphia Eagles could learn from this – and look to win the trench war for a third straight week. It seems like a wining formula, one that could help as Penn State (2-5) hosts and up and down Michigan State (2-4) squad noon Saturday on WHTM-TV ABC 27.
Going into the Rutgers game, Audrey Snyder of The Athletic reported that Penn State's offense was averaging more than 400 yards per game, but partly because of turnovers and red zone struggles, ranked ninth in the Big Ten in scoring and 10th in yards per play. Penn State's red zone touchdown percentage is 44%, which ranks 13th in the the Big Ten. They are also being sacked 3.5 times a game, a horrible 14th ranking in the Big Ten and average 2.2 turnovers a game, good for 11th in the Big 10.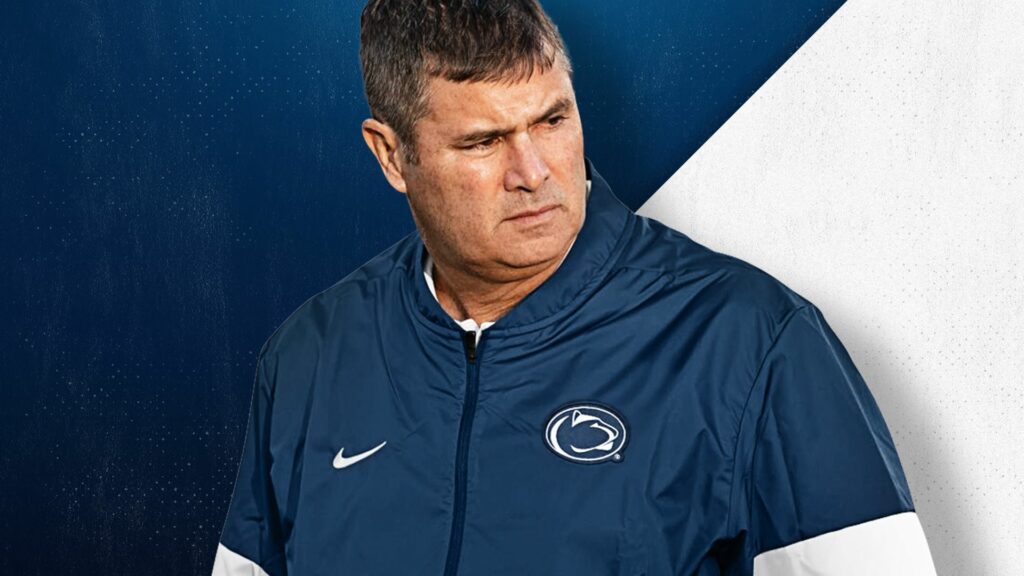 "The ride from the outhouse to the penthouse is very short in this profession, and vice versa," he said. "So I've been in both places, spent maybe a little bit more time in the penthouse than the outhouse, thank goodness, or I wouldn't be here, but (I am) very confident in my ability to build a successful, top-flight offense. Been able to do it at a number of places, and I certainly have the resources to be able to do that here."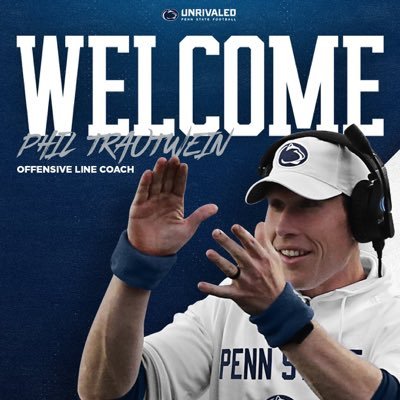 I do believe the offensive line, which everyone believed with more than 85 starts among the starting group, would be a strength of the offense, has struggled to learn new offensive line coach Phil Trautwein's system. Trautwein had success at Boston College, so maybe we can blame COVID-19 and a lack of meeting in person for the O-line's slow start this season.
With the NCAA allowing seniors an extra year of eligibility, I wonder if some of the the Lions veteran linemen might come back for another year and try to improve their film and stock for the NFL draft. This could benefit Penn State, which will return running backs Cain, Ford and Lee to a hopefully healthy backfield.
Fingers crossed that Ciarrocca can fix Clifford's issues at quarterback and the wide receivers, led by Jahan Dotson and fantastic freshman Parker Washington, have emerged as a strong one-two punch. Brandon Strange, a red-shirt freshman tight end, is holding his own since taking over for the injured Pat Freiermuth, an all-league tight end.
So what I'm trying to say, if the Lions continue to improve and get a win against Michigan State it would help build on what could be a bright future and success next season and prove that quick turnaround is not out of the realm.