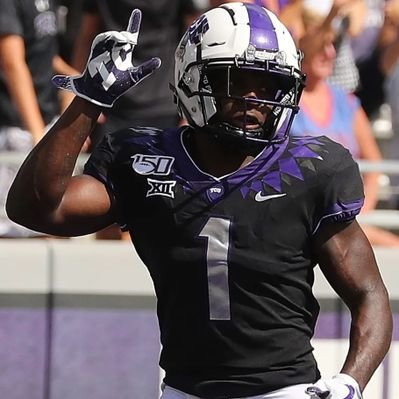 Eagles Make Bird-Brained Decisions
Howie Roseman's 2020 Draft
Decisions Leave Fan Frustrated
By Eric G. Stark
Floored. Flustered. Frustrated.
Theses were my first three reactions – maybe not in that order – during the first two nights of the 2020 NFL draft.
It appeared the Philadelphia Eagles and even the second team I follow – the Green Bay Packers – reached and made odd draft picks with their first two picks.
More on Green Bay later.
The Eagles took a wide receiver in the first round (pick No. 21) who most scouts believed was a second round choice. Then the Birds took a quarterback – a quarterback – in the second round (pick No. 53) that most scouts had going in round three.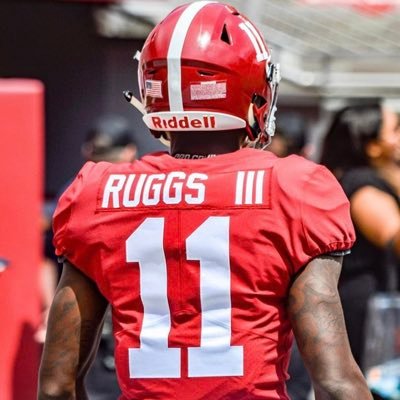 Back to pick No.21. I was frustrated when Oakland took Henry Ruggs III with the 12th overall pick.
Hall of Fame football writer Ray Didinger said numerous times on 94.1-FM WIP that Ruggs was his favorite receiver, and he thought Ruggs was a great fit for the Eagles' offense. He compared him to a better version of Kansas City Chiefs' Tyreek Hill.
When the Raiders drafted Ruggs I was upset, but tipped my cap, knowing Raiders general manager Mike Maylock is one of the best football talent evaluators. So I understood and got over the loss of Ruggs being gone.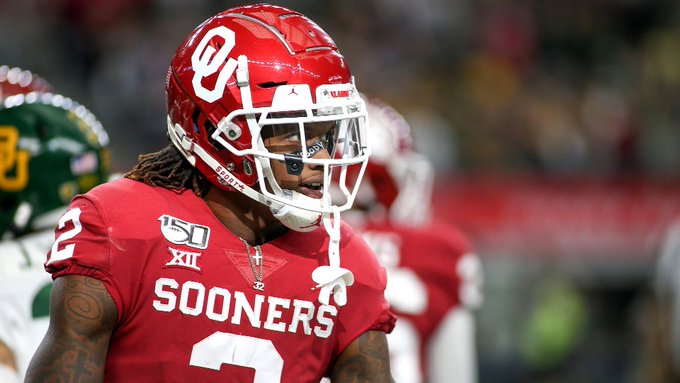 When Oklahoma wide receiver CeeDee Lamb, who many mock drafts had going first among the receivers, was still on the board at pick No. 16 I thought he might fall to the Eagles at 21. I also looked at who was drafting in front of Philly and thought maybe they should trade up to get this elite receiver.
The idea of trading up to pair an elite receiver with the team's young franchise quarterback makes a lot of sense. Most elite quarterbacks – Tom Brady being the exception – were paired with a talented receiver. Troy Aikman had Michael Irvin. Peyton Manning had Marvin Harrison. Aaron Rogers has DaVante Adams. Drew Brees has Michael Thomas. Even Brady had Randy Moss for a record-breaking year.
The Eagles traded a bunch of present and future picks to move up to No.2 in the 2016 draft. So if you are going to invest heavily in the quarterback, why not invest heavily to get him someone reliable to catch the ball?
So when Atlanta was on the clock at pick No. 16 I thought maybe Lamb would fall to the Eagles at 21. The Falcons didn't need a receiver. Miami at No. 18, Raiders at 19 and Jacksonville at No. 20 didn't have a glaring need for a wideout.
Yes, I missed a number. The Dallas Cowboys at pick No. 17 didn't have a glaring need for a pass catcher, but the receiver was likely on their need list, just behind defensive end and safety help. But you never know what Dallas owner Jerry Jones will do.
So why take a chance? The Eagles could have jumped ahead of the Cowboys and got an extremely talented receiver in Lamb. Instead, Philly GM Howie Roseman stayed put at No. 21, hoping Lamb would fall into his lap.
I had a feeling that was too good to be true, and as soon as I saw Jones' smug smile on the video screen I knew who he was taking, even before the pick was announced on TV.
Sure, the pick has great value and Lamb gives the Cowboys a strong receiving option, but the other factor here is Jones knew the Eagles needed a wideout and him drafting Lamb was payback for the Eagles jumping ahead of Dallas in the second round of the 2018 draft to nab tight end Dallas Goedert.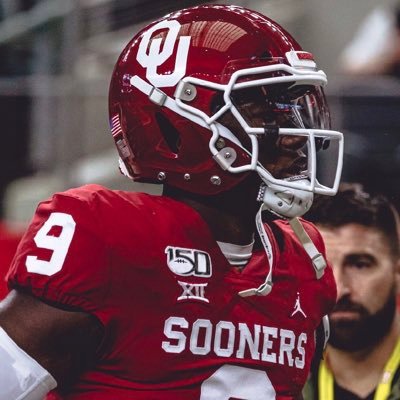 With Lamb off the draft board, I hoped Philadelphia would take a linebacker or safety, two areas of need that still had top-of-the board talents available. I liked Kenneth Murray, a linebacker from Oklahoma who San Diego traded up to take at pick No. 23. I also liked Patrick Queen, a linebacker from LSU, who Baltimore waited patiently (the Ravens always seem to have a player drop to them) to take at pick 28.
Instead the Eagles took TCU wide receiver Jalen Reagor, who seemed like a reach, a pick the team could have traded back several picks and still got their man. I like Reagor – just not a pick at No. 21.
In my pre-draft story I said that if the top three receivers – Ruggs, Lamb and Jerry Jeudy (pick No. 21 to Denver) were off the board I'd take a linebacker or trade back and get extra picks and then take Brandon Aiyuk from Arizona State, Bryan Edwards, South Carolina or Reagor.
Aiyuk went at pick 25 to the San Francisco 49ers, who traded up to get him. Edwards went in the third round at pick 81 to the Raiders.
I thought a trade up to pick 16 would likely only take a fourth round pick. The Packers moved up from Pick 30 to pick 26 to draft quarterback Jordan Love, of Utah, and it only cost Green Bay pick 30 and a fourth round pick.
Roseman told the press after the first round that the team tried to trade up but the asking price was too much, that, and I'm paraphrasing, the team had not had a high second round pick for a while and he didn't want to lose it.
I thought okay he better have someone really good in mind.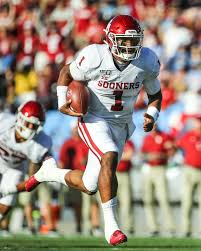 As the No. 53 pick was coming up, there were several good players still on the board, and I thought Roseman might be smart. Defensive end A.J. Epenesa, of Iowa, and corner back Kristian Fulton, of LSU, and safety Jeremy Chinn, of Southern Illinios, were there for the taking.
But right when pick No.53 came up and the Eagles were on the board, wide reciver Denzel Mims, of Baylor, was on the board. I thought the Eagles would snatch two wideouts with back-to-back picks and have the small, speedy Reagor and the tall, fast Mims.
That seemed like a brilliant idea and had made sense for why he wanted to keep the No. 53 pick so badly. This would address a need the team has at receiver two-fold.
When the pick was announced as Oklahoma quarterback Jalen Hurts I almost fell out of my chair.
What?
Why draft a quarterback in the second round a year after signing Wentz to a four-year $128 million extension?
Jeff McClane on Philly.com said the move was unprecedented during the salary-cap era. "That doesn't necessarily mean it was the wrong decision," McClane writes. "But to say it raised eyebrows across the NFL, and rankled many local fans, would be an understatement."
The Eagles gave up a ton of draft picks to move up for Wentz, 27, who has had several injuries, but when healthy, has looked every bit a franchise QB.
I don't often agree with Boogger McFarland, but he was spot on with his analysis on the Hurts pick, the only one on a seven-man panel to question the move.
I have two thoughts on the pick of Hurts who was benched while the starter at Alabama because he is not a great passer.
The NFL is a copy-cat league. Are the Eagles looking for a run-pass-option quarterback like Baltimore has with Lamar Jackson? But again, you just drafted and spent a lot of money on Wentz.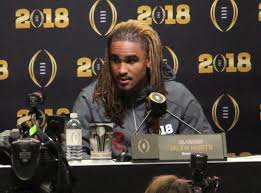 Will the Birds use Hurts like the New Orleans Saints use Taysom Hill, a Swiss Army knife, a player who passes, runs and catches balls? Okay, great, but Hill was undrafted. The Eagles used a second round pick to draft their Swiss Army knife.
The Eagles used a second round pick to draft a developmental backup QB, who may run and catches some passes. Even if the Eagles trade Hurts in a few years, will they recoup what they spent on him? Can they do better than pick No. 53?
My other thought, besides checking Roseman's temperature to make sure he doesn't have the novel coronavirus, is the Eagles are trying to be more like the Kansas City Chiefs, the defending Super Bowl Champs.
The Chiefs are built for speed. Besides tight end Travis Kelce, KC has small wideouts who can fly up and down the field.
Roseman told resporters Saturday night that he showed Head coach Doug Pederson a sheet of paper that read, "Can he run? Is he healthy?" "Does he love to play?"
And Pederson said he was thinking the same thing. Oh, come on. Sure he was. This reminds me of the play in the Super Bowl when Nick Foles sugguested "Philly, Philly" for "Philly Special" and Pederson nodded and said, "Yeah, let's go for it."
I think he nodded at Roseman and said, "Yeah, let's go for it."
Getting Reagor, Hurts and even third-round pick linebacker Davion Taylor, the team got faster. Reager or Hurts can be added to a mix of speedsters that includes DeSean Jackson and Marquise Goodwin, who the Eagles swapped sixth round picks to obtain; I thought this might be the best move the Birds made in the draft.
Again copycat league, so time will tell if the new Eagles look will be KC-East, a team in Philly that uses lots of jet sweeps, bubble screens, reverses and deep bombs as its new offensive look.
If Roseman is wrong this draft could set the team back for years to come.
Green Bay Packers
I was fine with drafting Rogers backup in Love, if the team could have taken him at No. 30. I don't like that the Packers traded up and lost a fourth round pick to take Love.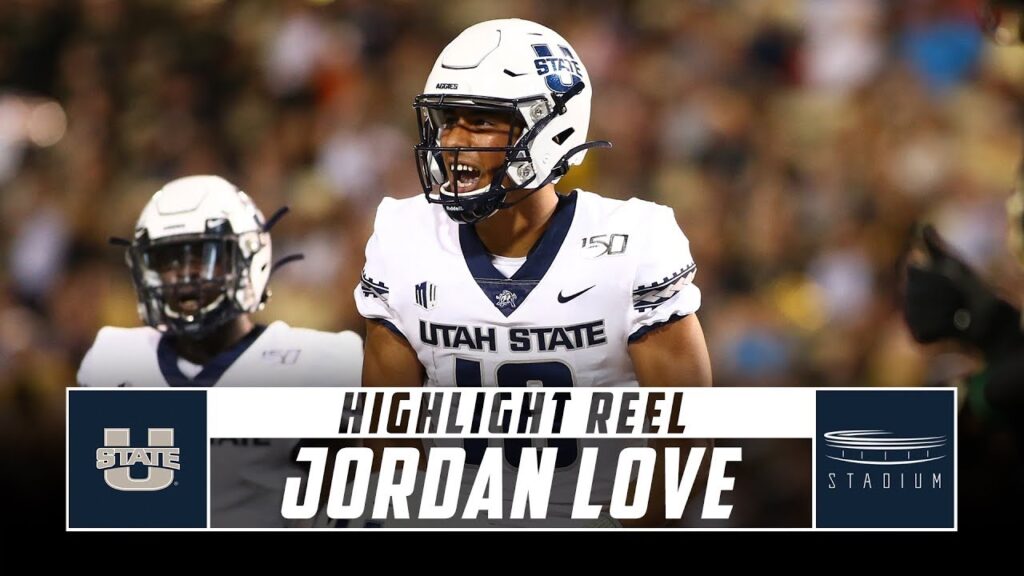 Why? When the Packers drafted Rogers he fell to them at No. 24. He backed up Brett Favre for a few years and took over, keeping Green Bay as an NFL super power since the early 1994.
In 2020 draft, the Packers lost a draft pick to select a backup quatertback who, if things go correctly won't see the field for several years. The Packers could have used that fourth round pick to draft a player of need a wide reiver, tight end or defensive line.
In the second round I started to wonder if the Packers GM and the Eagles GM were drinking the same drink. The Pakers, like the Eagles, made a head-scratcher of a pick.
Why would The Pack draft a running back AJ Dillion from Boston College? The team has two studs in Aaron Jones and Jamaal Williams. Dillion is a good running back, but he was used a lot in BC, so you have to wonder how much tread is left on the tires.
Plus, he's more of between the tackle bulldozer. Not sure how he fits with the Packers.
But why draft a third-string RB in the second round?