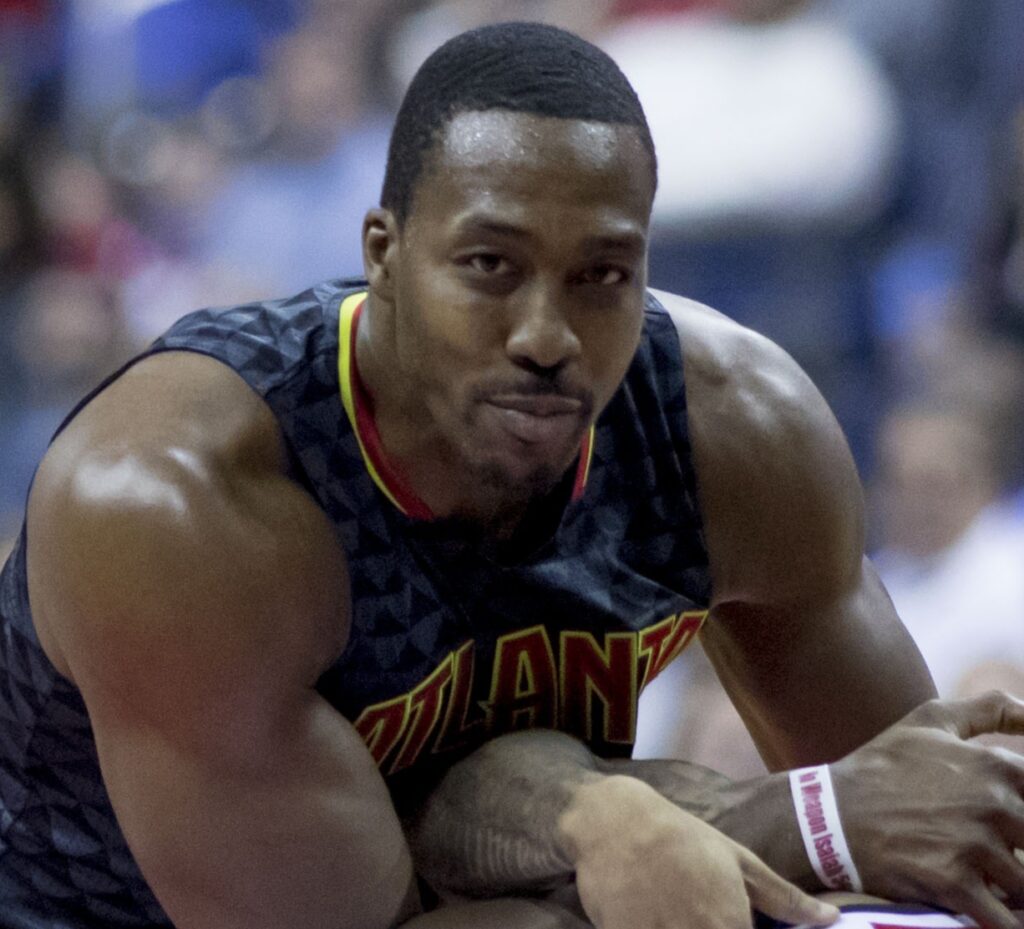 Morey's Resume
Gives Him Free Pass
New 76er Vice President Daryl Morey has a proven track record that earns the benefit of doubt on his first moves with Sixers
By Eric G. Stark
The more I watch Daryl Morey's early moves with the Philadelphia 76ers, the more I think about Pat Gillick, who was elected into the baseball Hall of Fame and the general manager when the Phillies won the World Series in 2008.
In 27 seasons as a general manager, Gillick guided teams to the the postseason 11 times and finished with 20 winning records. When he made a move, you just trusted what he did. He had a proven track record of success, starting with the Toronto Blue Jays, to the Baltimore Orioles, the Seattle Mariners and then Phillies.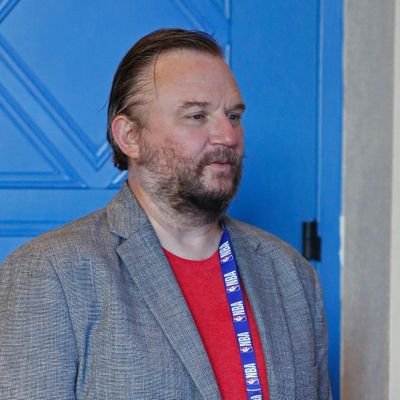 The same with Morey, who had a 640-400 record in 13 years in Houston, winning more playoff games than all but seven teams during that period and more regular season games than every franchise except the San Antonio Spurs. The Rockets are made the playoffs for eight straight years.
He's earned the benefit of the doubt.
That brings us to Morey's first trade. He found a way to send Al Horford and his ridiculous contract out of Philly. The move reminded me of when Gillick traded outfielder Bobby Abreu and pitcher Cory Lidle from the Phillies to the New York Yankees for four so-so minor leaguers. I couldn't even tell you who Philly got back in the deal.
Abreu, an All-Star, was widely regarded as the Phillies best player, but trading him was deemed as addition by subtraction. Philly got out of Abreu's big contract, but got nothing in return. The Phillies, with a bunch of young players – Jimmy Rollins, Chase Utley and Ryan Howard – needed Abreu out of the locker room to have the young players fully reach their potential.
The Sixers needed Horford and his contract gone to bring in shooters so the young players like Joel Embiid and Ben Simmons can fully reach their potential.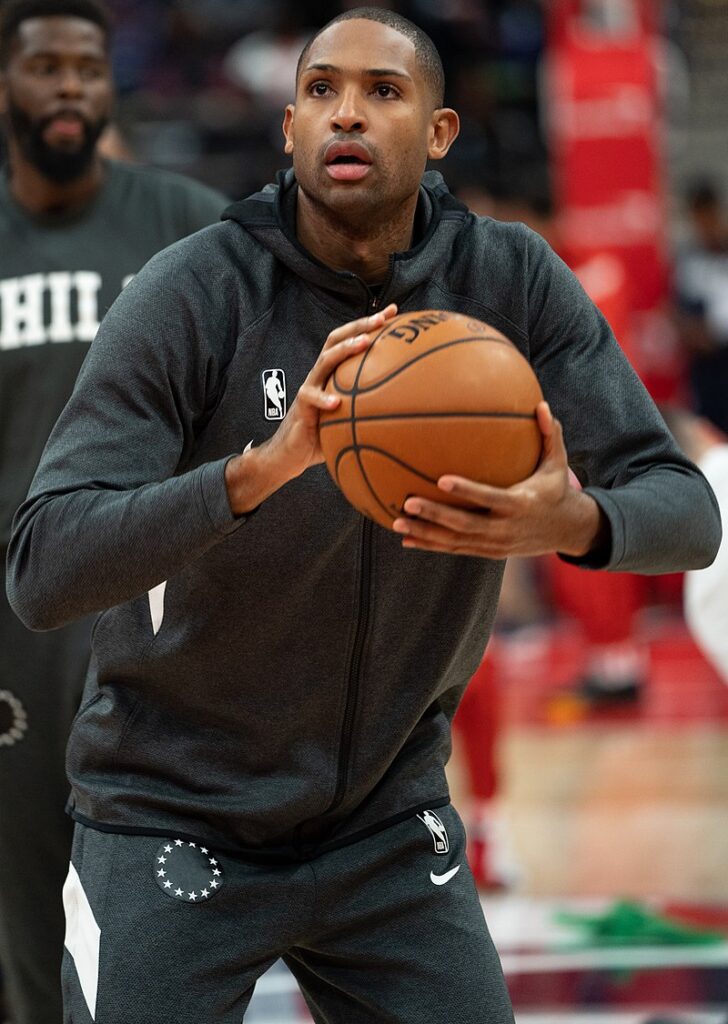 But the Sixers gave up a lot to move on from Horford. They traded away a first-round pick in 2025 draft (1-6 protected), the 34th pick (2nd round) in the 2020 draft, Serbian point guard Vailije Micic, who the Sixers draft and stashed as the 52nd pick in teh 2014 draft.
Why can't the Sixers ever draft and stash a European player and actually allow him to grow and develop with the team. Dario Saric beign drafted, stashed and then traded away comes to mind.
Maybe he will never be a star, but Micic has made great strides and is regarded as one of the top draft and stash players in Europe. In fact, NBCSports Philadelphia did a profile of him in May of this year. The story started by saying "Imagine the type player that could help the Sixers in the future. How about a guard who can shoot well enough to spread the floor that also crafty enough to run the pick-and-roll?
Maybe a guy with big game experience so you're not relying on a youngster while you're chasing a title? What if I told you the Sixers may already have the rights to that type of player?"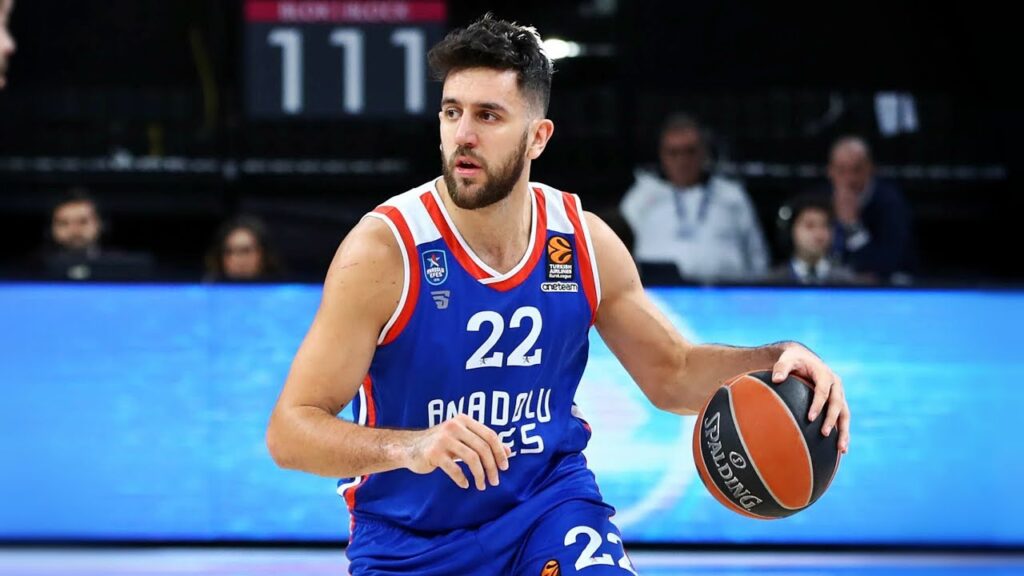 The story said that through 24 games Micic averaged 14.5 points, 5.8 points and 1.3 steals in 30.6 minutes a game. He also shot 40 percent on 5.4 attempts on 3-pointers in the Euro League.
That 2025 first round pick could be valuable, or maybe it won't. Time will tell. For now, we give Morey the benefit of the doubt, just as we did with Gillick. After all, it seemed like a difficult task to unload Horford, who has three years and $81 million left on his contract.
He just didn't fit well when on the court with Embiid and Simmons. When either of those two were out of the lineup, Horford seem to play better with just one of the two stars on the floor, but that was too much money for him as a backup, especially when the team needs shooters.
The Sixers did get super athletic forward Terrance Furgeson and 3-and-D sharp-shooter Danny Green, who has three championship rings, including two in the last two years. Green's best shooting days may be behind him, but he is a career 40 percent 3-point shooter. Green, 33, averaged 8 points, 3.3 rebounds, 1.3 assists and shot 36.7 percent on 3-point attempts.
What he is now is a solid veteran who will provide leadership and floor spacing on the court. Teams must respect his ability to drill a trey. Both Green and Ferguson, who a has a team option, are likely on the last years of their contracts, so that will free up more money, if the Sixers decided not to resign them. Both guy are motivated as they play for a new contract.
Morey gave up a lot, but it was a necessary move, and the Sixers did get shooters back in return (Ferguson shot 36 percent from behind the arc two years ago, but only 29 percent this year). Again, we give Morey the benefit of the doubt, based on his previous record, the credibility he's built.
We trust Morey.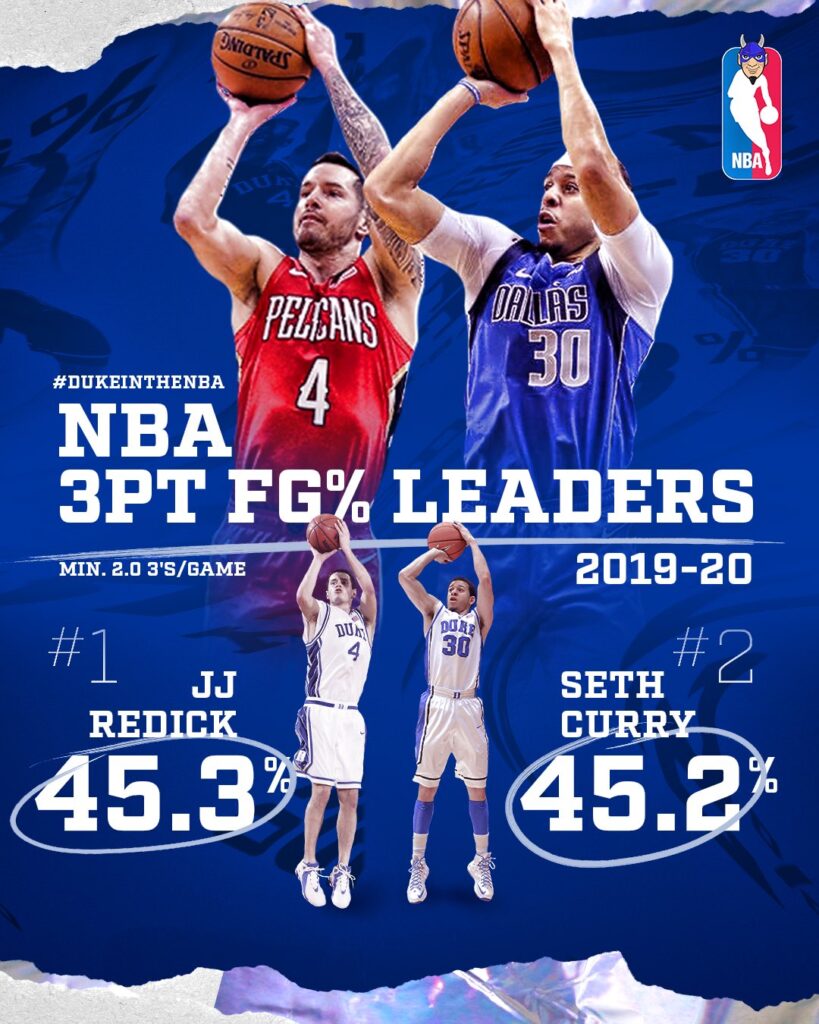 We also trust when he trades Josh Richardson and the 36th pick in the draft for Seth Curry, who ranks second in NBA history in career 3-point percentage (44.3 percent).
I wonder why the second-round pick had to be added, but Richardson is in the last year of his deal and Curry, 30 has three years left of his deal. So maybe the Sixers were paying for the extra service time. Curry, who average 12.4 points last season, shot a career-best 45.2 percent on treys last year with the Dallas Mavericks.
On the Rights to Ricky Sanchez podcast, Spike Eskin said the last four years of Curry's career, per 36 minutes, he's shot six 3's a game for 3-point percentages of 45%, 42.5%, 45%, 45%. That's volume and accuracy, Eskin said.
Here is what Morey said in the early Thursday morning press conference via Zoom.
"So that was really the theme for tonight. Getting Seth — you can argue for him as the best shooter in the NBA — was really exciting."

If is been pointed out lately that the Sixers were at their best when they had JJ Redick, Marco Belinelli, Erson Ilyasova, Robert Covington and Saric all capable of spreading the court and opening space for Simmons and Embiid. Curry, in effect, replaces Redick.
These moves I get. Green and Curry are also veterans who provide positive leadership.
Howard, really?
The move I don't understand is signing Dwight Howard as a free agent. Earlier Thursday night the Sixers cut backup center Norvel Pelle and rumors swirled that the Sixers were going to bring back Nerlens Noel, who is only 26, as a backup center.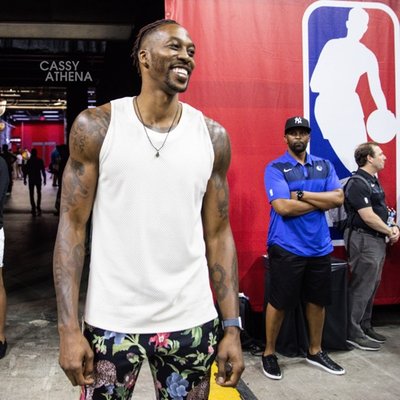 But instead they are going with Howard, a former No.1 pick who is now 34 years old and on his sixth team in six years.
Last year, in mostly a bench role with the Lakers, he averaged 7.5 points and 7.5 rebounds per game in winning his first NBA championship. An eight-time All-Star, he last All-Star appearance seems like years ago (it was 2013-14), his first year in Rocket, where Morey just signed him. He only last two years, as Howard and star guard James Harden did not get along.
The Ringer had a story in 2018 that is entitled "Why does Everybody (Still) Hate Dwight Howard?"
In fact, that seems to be a recurring them with Howard. He was reporting, tried to get his coach – Stan Van Gundy – fired in Orlando and then demanded a trade. He didn't get along with Kobe Bryant in Howard's first appearance with the Lakers. He was a locker room disturbance in Charlotte and his former teammates were happy when he left. Atlanta traded him after one year.
See a pattern here? He is not well-liked in the league or by NBA fans, for that matter. Known in the past for winning the slam dunk contest, lately he's more not for moving screens and cheats shots. Though 34, he seems immature.
He doesn't seem like a good locker room guy or leader. Noel averaged 7.4 points, 4.9 rebounds and 1.5 blocks per game. So yeah, Howard's numbers are better, but I wonder if he is the best fit for this team. But, at this point, Morey and even new head coach Doc Rivers, get the benefit of the doubt that they can make this a good marriage.
Like the Pick at No. 21
Tyrese Maxey, a freshman from Kentucky, is a combo guard who seems a lot like Markelle Fultz in all the good ways, minus the bad stuff.
I see favorable comparisons in their games (the good parts of Fultz's game).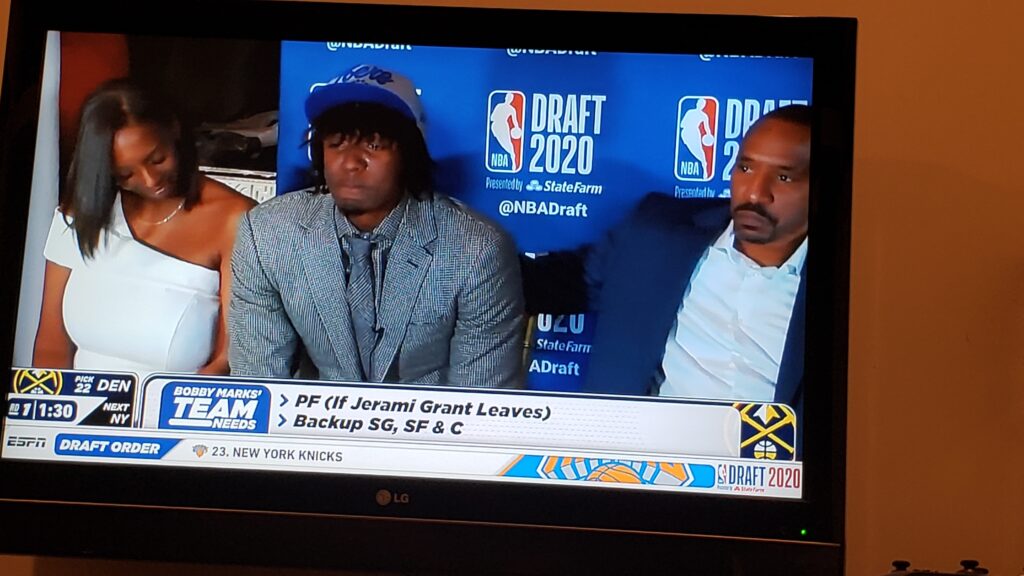 Fultz, who the Sixers wasted a No.1 pick on (and traded a future top pick) was known for his quick drives to the hoop and developing outside shot. Somewhere between the end of Summer League in Las Vegas and training camp, Fultz got bad advice and changed his shot and became a head case.

He developed a shoulder injury and worked his way out of town in about two years. Seem like a complete waste of a year of bad basketball trade him away so fast, but again, it left like addition by subtraction to ship him to Orlando for literally a bad of balls (actually Jonathan Simmons and a top 20 protected No. 1 in the 2020 draft).

In preparing this blog, my research uncovered a story by Matty Breisch on his Section 215 column on Fanside where Breisch wrote how Philly turned one "Missing piece" guard into another – literally. I didn't remember until reading the Fanside story that No.21 pick that came from Oklahoma City Thunder was the No. 1 pick involved in the Fultz trade. So Fultz helped the Sixers get Maxey, who likes a like a very talented player with a lot of upside.

Some draft gurus had Maxey has high as No.7 on their draft boards, others had him in the top 10 or at least a lottery pick. He likely fell to the Sixers at No.21 because several teams reached for big men in the teens. Everyone is looking for the next Bam Adebayo. Good luck. Miami is good a developing players like Adebayo. Other teams are not as good as developing talent.
Maxey may help Philly fans forget about Fultz, who would have given the Sixers a third young talent on the court. He may help fans forget what could have been with Fultz. By all accounts, Maxey is known as a hard worker; he talks about his early morning workout with Lakers' point guard Rajon Rondo. His agent is Rich Paul and Klutch Sports, which means means LeBorn James in involved in his life.
In a pre-draft interview, Maxey was wearing a T-shirt that makes reference to "The Process." Maybe it was destiny that he became a 76er. He talks about what the process means to him in this video that he retweeted on his Twitter page.
Maxey, 6-foot-3, average 14 points in his lone season with the Wildcats. He can hit the outside shot, but he only shot 29 percent from behind the arc. He is an 87 percent free throw shooter, so seems to indicate his shot isn't broken. He has an NBA body. I love his upside.

From photos it looks like Maxey also works out with Ben Simmons. Dwyane Wade even mentioned Maxey on NBA TV during the draft, saying he couldn't believe he wasn't drafted yet and said Philly got a good one, when Maxey's name was called.
He was a highly ranked high school recruit and strong two-way player who is good with the ball in his hands. He is physical on offense contorts his body, making it difficult block his shot. He gives great effort on defense as well. He as a great motor with a sudden change of pace and finishes well at the rim.
When Maxey starts moving down hill, he's hard to stop on drives to the hoop. He's really good and seems like he wants to improve. He looks like a steal in this draft.
His drives to the hoops reminds my of De'Aaron Fox, another former Kentucky Wildcat. Their former college coach, John Calipari compared Maxey to Jamal Murray for his scorer's mentality.
That sounds promising.
For now, we'll give Morey the benefit of the doubt.