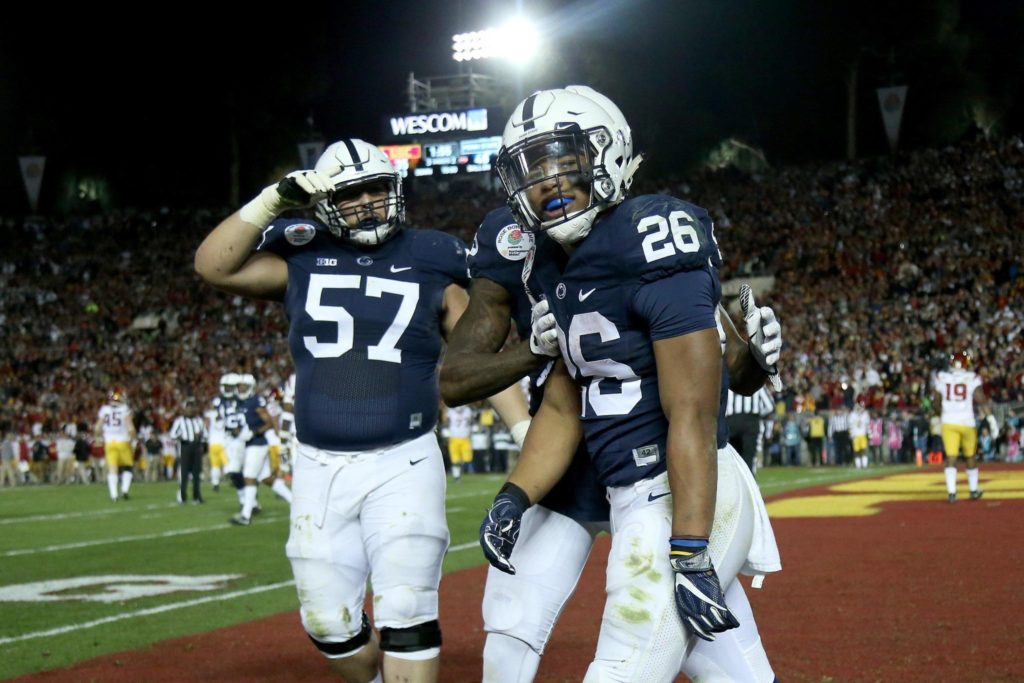 Penn State Holds Scrimmage Practice
The 2017 Blue-White Game is set for a 3 p.m. kickoff on April 22.
For Penn State fans, the ideal day undoubtedly involves stellar weather upstaged only a better tailgating experience. For the Nittany Lions, their priorities obviously are a bit different. James Franklin provided a sneak peek Wednesday after practice.
"I don't want to go ones and twos versus everyone else," Franklin said. "I want to go ones versus twos, and hopefully, for the first time, have a really competitive scrimmage."
So beyond competition, what else would constitute Penn State's best-case scenario in its final spring practice?
Follow along as we rank in order the 10 factors that would create the optimal Blue-White Game.
---