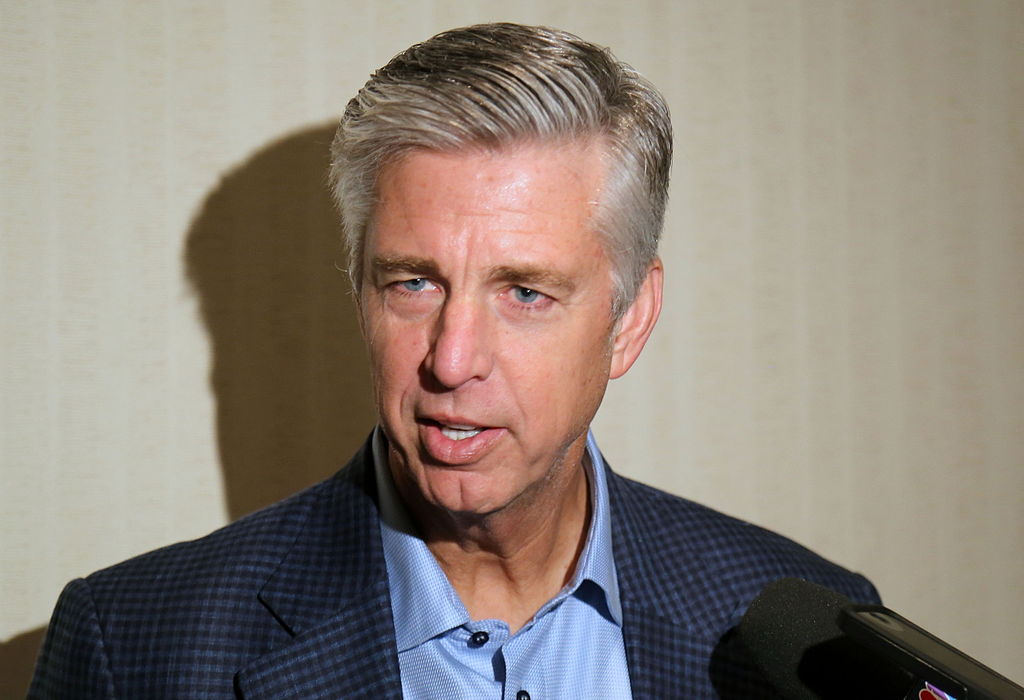 Phillies Nab Their Man
Philly hires veteran executive Dave Dombrowski to run its ball club.
By Eric G. Stark
Friday the Philadelphia Phillies finalized a big hire for their organization. Bringing veteran executive Dave Dombrowski in to run the team as president of baseball operations is huge. Of course, he accepted the job after two other candidates re portly withdrew their names.
But if not for Dombrowski being part of a group trying to bring a team to Nashville, he likely would have been the No. 1 choice.
In many ways, the 64-year Dombrowski is the opposite of Matt Klentak, the former general manager who was relieved of his job after five mostly unproductive years. Klentak was young and never been a GM before. He was a numbers guy, to a fault. In contrast, Dombromski was been a baseball executive since 1978 and relies far more on talent and what he seeing that just crunchy statistics.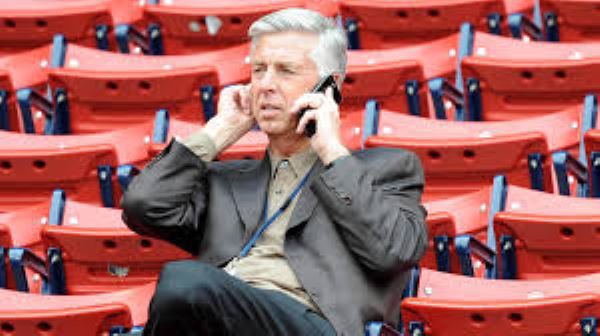 Where Klentak seemed to want find the best bargain – as if he got a bonus for coming in under budget – Dombrowski will swing for the fences. In fact, he is known for making the extra move to make sure his team makes the playoffs, wins a pennant or secures the World Series ring (he has two rings with two different organizations. He as a proven track record. Detroit (twice), Florida and Boston all played in the World Series under his leadership.
This move reminds me a lot of when the Phillies brought in one of the baseball minds in Pat Gillick, who spent 27 years as a GM and guided the Toronto Blue Jays to two World Series (one over the Phillies) and led both Baltimore Orioles and Seattle Mariners to two post season runs each. He liked to window shop, but made sound moves, including a bargain addition like bringing Jayson Werth to the Phillies from the Dodgers. This move helped the Phillies win the World Series in 2008.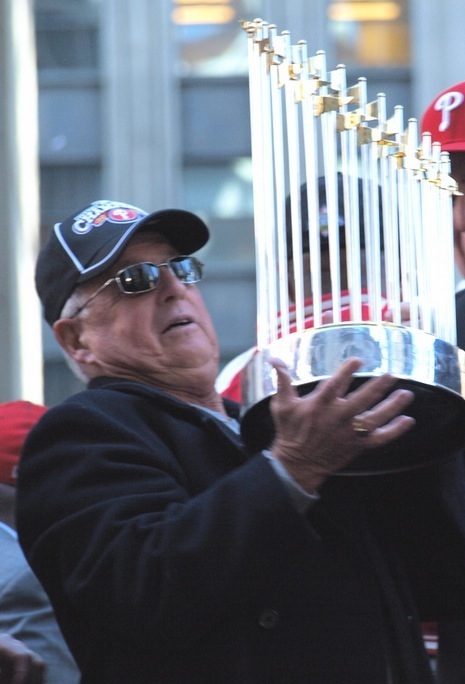 With Gillick, you trusted every move he made, even the ones that seemed unpopular like trading All-Star Bobby Abreu. On the contrary, fans lost confidence in any decision Klentak made and had grown complacent about the club.
If the horrible bullpen and bad, almost desperate trades he made to try to fix the bullpen weren't bad enough, he gave every indication that he was not going to resign All-Star catcher J.T. Realmuto, after the team traded three young prospects, including pitcher Sixto Sanchez, who looks like a stud.
Phillies current president Andy MacPhail, who many fans nicknamed "McFail" has not impressed fans with his decisions, one of which was hiring Klentak, and seemed to defend a minor league system that got worse, not better in the last five years, even though the Phils had high draft picks.
MacPhail, a baseball lifer who has not had success in while at his last few baseball jobs (not since Minnesota in the early to mid 1990s) had drawn the ire of Philly fans and, again, the fans lost confidence in his decision making. He has one year left on his contract and is expected to remain with the organization, but (sigh of relief) he won't be running the hands-on baseball operations anymore. MacPhail previously said he would step down if the organization landed a "Big fish."
Well, the fish don't get much bigger than Dombrowski.
What does this move mean?
Dombrowski likes to spend money for a desperate owner, and Phillies owner John Middleton is desperate. Middleton has talked tough about wanting a winner and a championship team, yet his Phils have missed the playoffs the last nine years. They last made the postseason in 2011.
Middleton's Phillies just did a rebuild that did not work. And executives like MacPhail and Klentak alienated the fan base. The Phillies have to either gut every thing and do a total rebuild or go for it. Hiring Dombrowski seems like a "Go For It" move.
The owner is choosing short-term success, rather than long-term stability. Yes, the Phils need to bring in a talent evaluator and build the farm system, but after nine season of .500 or worse baseball and fans base that was being disinterested, Middleton had to make a bold move. With a farm system that ranks in the mid 20s, the only way Dombrowski can add value is to overpay for players in free agency.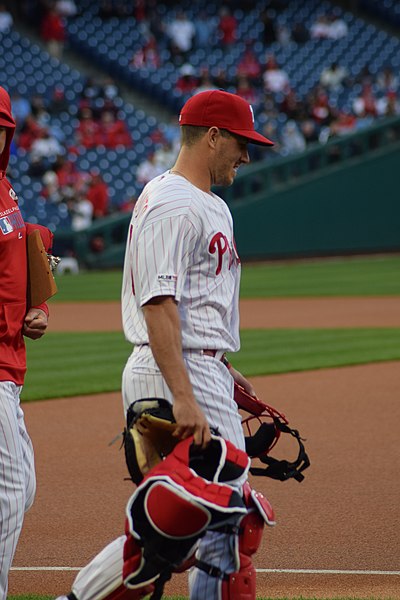 Realmuto is a free agent and wants a long-term deal in the $20 million per season deal. Resigning him should be a priority. He is considered the best catcher in the game; he can hit as well as throw out runners and calls a great game for a pitcher. He needs signed, if for no other reason than you can let him walk after trading away the likes of Sixto Sanchez and Jorge Alfaro (a catcher).
I would also resign shortstop Didi Gregorius, but he might be too expensive. If Middleton wants to win now, though, he likely the smart choice. Plus, bringing back Realmuto and Gregorius would not cost the Phillies draft picks. Want to have a dominate pitching staff and go after the "Ace," as Dombrowski often does? Then sign pitcher Trevor Bauer.
The Phillies finished 28-32 last season and missed the postseason by one game, despite the playoffs being expanded. The Phils lost seven of their last eight games to close out the season. If Dombrowski can fix the bullpen this could and should be a playoff team.
Dombowski, who won World Series rings with the Marlins (1997) and Red Sox (2018) is not a fixer. His track record shows he likes to chase the ace in free agent, trade the best prospects for proven Major League talent and overplay from free agents. He did did this in Detroit by getting Justin Verlander and in Boston by trading for Chris Sale and signing David Price to a huge contract.
This is a great buyer's market. Most teams took such a big hit from COVID-19 that they will be reluctant to spend money on free agents. This could allow the Phillies to pounce on some good deals, if they are willing to spend. Reports have the Phils losing $150 million last season, due to COVID. So I get the reluctance to spend more money during a pandemic. There might be less competition for free agents because less teams have money to spend. So the Phillies should be zaggy while everyone else is ziggy.
I also know how electric the ballpark was when the Phillies won the division 5 straight seasons from 2007-2011. I remember the sea of red and blue T-shirts and jerseys at games and the sweat shirts in October. I remember how well fans traveled and took over parks in Pittsburgh and Washington, as it was easier to get a ticket at an away game than in Philly.
Will Middleton spend the money? Time will tell, but hiring a win-now exec like Dombrowski sure speaks volumes for spending now.