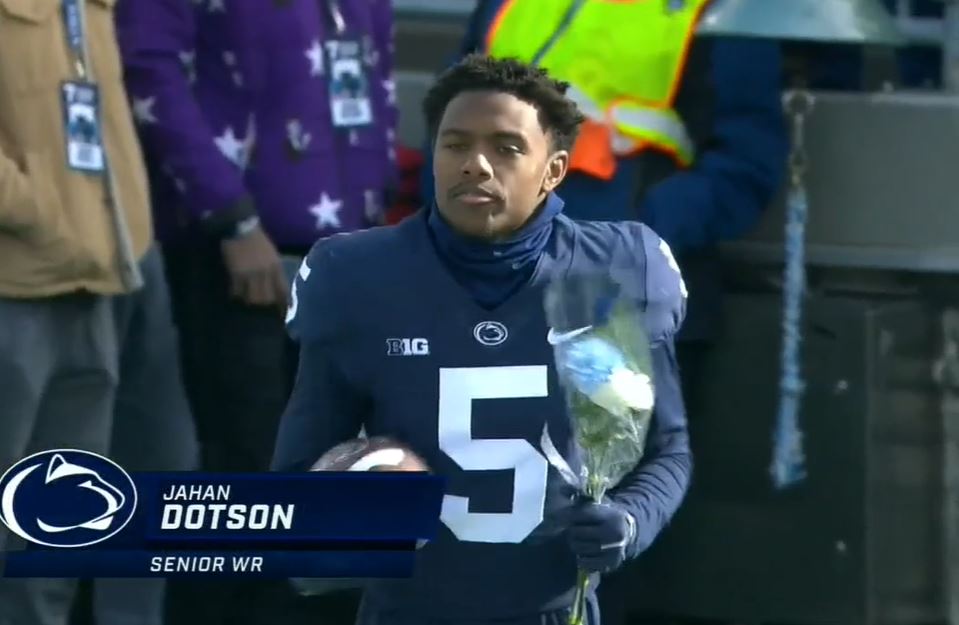 Failures by the Nittany Lions' coaching staff
to prepare this team doomed the season.
By Eric G. Stark
Jahan Dotson deserved better. As did Jaquan Brisker and Traiq Castro-Fields.
So did the fans.
For some of the biggest moments this season, Penn State football coaches did not have their players in the best positions to succeed or prepared for success.
Dotson, Brisker and Castro-Fields all opted to come back this season instead of declaring for the NFL draft after last year. Dotson and Brisker both had outstanding (and record-breaking) seasons and draft experts have the wide receiver and safety, respectively being drafted as early as the second round. Dotson's 2021 receptions, yards and receiving TDs all rank second in Penn State history.
It feels like their great performances were wasted, after the team finished with a 7-5 record, losing 5 of its last 7 games. The Nittany Lions finished the season with a 2-5 record after starting the season with a 5-0 record.
The five losses include blemishes to the other "Big Three" in the Big Ten East division – Ohio State, Michigan and Michigan State. The five losses were by a combined total of 21 point, illustrating (once again) that Penn State can't win the big game or the close contest.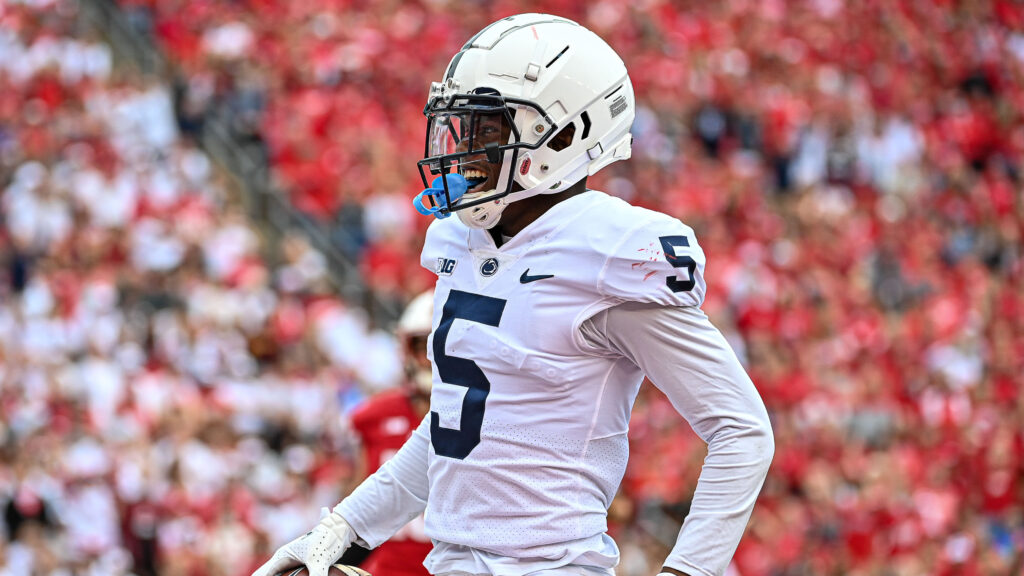 It appeared that trend was in the back mirror after two close wins, as the Lions beat Wisconsin on the road to start the season and defeated a solid SEC foe in Auburn in a home "Whiteout" two weeks later.
But then things started to unravel and the trend of not recovering after a losses, reared its ugly head (again). The Iowa loss was followed by the unacceptable loss to Illinois and then the Ohio State defeat.
This was the second consecutive year Penn State head coach Jame Franklin's team finished under .500 in Big Ten action. Maybe you give Franklin and his staff a mulligan with the 4-5 record in 2020 because of COVID-19 restrictions.
But the 2021 season, with a star receiver in Dodson back and Brisker and Castro-Fields (corner back) bringing experience to the secondary and a new offensive coordinator in Mike Yurchich and a stable of stud running backs, this year had the makings of an exciting season, one where the Lions contend for the Big Ten title and college playoff berth.
Instead, it is the same old same old with this team. Nothing really changes under Franklin.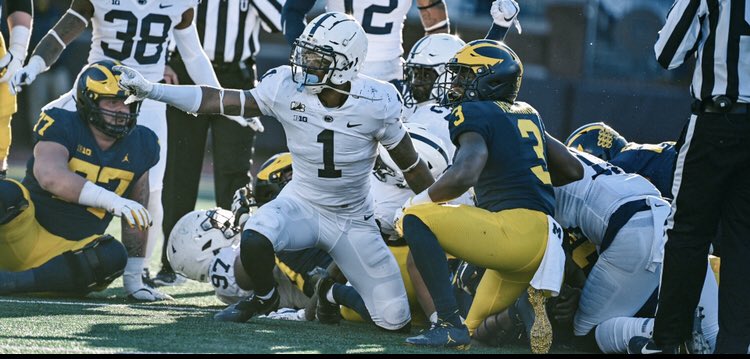 In the loses, the Lions rushed for a total of 33 yards against Iowa, 29 yards against Illinois, 29 yards against Ohio State, 42 against Michigan and 26 against Michigan State (they had 66 yards rushing, but the negative sack yards brought it down).
So with the running game being an issue all season and Michigan State's secondary being one of the worst in Division I-A (see the Spartans losses against Ohio State), the Lions tried to run the ball, throwing the ball only 34 times against a secondary with issues. Didn't the coaches watch tape of how Ohio State exploited the Spartans' secondary? This was a game ripe for passing the ball. It was a bad game plan and once again exploited this bad offensive line.
The offensive line brought back talent and experience and running blocking should be easier than pass blocking. Yet, the Lions could not run block all season. The pass blocking had weak moments, too. PSU quarterback Sean Clifford was sacked four times against the Spartans.
Last Saturday illustrated how the offensive line needs fixed badly. And the coaching staff can not allow an injured quarterback to play. Clifford got hurt in the Iowa game and the staff did not have their backup quarterbacks – Ta'Quan Roberson and Christian Veilleux – prepared to play. Their lack of readiness was one of the reasons why Clifford started against Illinois, even though he was clearly hurt and his poor play (because of his injury) cost the Lions the game.
That falls back on the coaching staff.
And it worked, too, as his kicker, Jordan Stout, missed the field goal. Franklin said at his postgame press conference that he let time go off the game clock and took the time out to not allow Michigan State extra time on offense. The smart move would be to get the points and not make your kicker wait to kick the ball.
Stout also missed an extra point. Those four points would have tilted the game in the Lions' favor, as the Spartans won 30-27. I'm not saying he cost Penn State the game; the lack of running game, not taking advantage of MSU's weak secondary and the defense not making plays was the difference.

But the two chip shots were not his only misses this year, especially on short kicks. All season I wondered where Jake Pinegar was at. Well, he made an appearance and knocked in an extra point. So why wasn't he used earlier this season when he was practically automatic last season?
This loss came just a few days after Franklin and Penn State agreed to a new 10-year contact worth $75 million. Even before the game I wondered if this was a smart move. After watching this loss, I have even more doubts.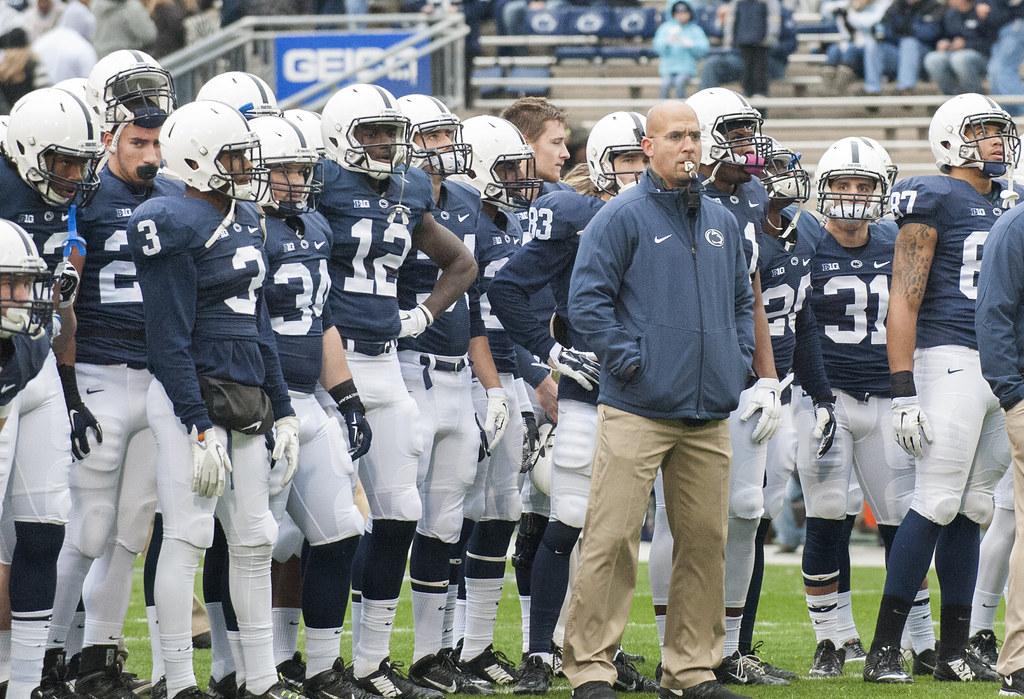 My first take on the new deal is that it is essentially a 3-year deal, that the buyouts come way down after the third year. This deal keeps him here for this great recruiting class that is currently ranked No. 5 nationally by 247 Sports (Franklin is a good recruiter).
I started rationalizing that if he brings in enough talent maybe it can overcome the lack of player development by the coaching staff.
But then I realized that if Franklin doesn't turn things around and he keeps losing to the top three teams in the Big Ten East, no other team is going to want him and Penn State (and its fans) are stuck with mediocrity and a .500 team for the next 10 years.
I am glad USC hired former Oklahoma coach Lincoln Riley. I was tired of hearing Franklin's name as the top candidate for Trojans job the last three years. I don't think USC was ever interested in Franklin. His agent used the opening or created rumors to get Franklin new deals the last three years. Whatever interest there was in Franklin around the country likely dried up when the Lions' lost to Michigan and their record fell to 6-4. So why extend him to a 10-year deal?
So now what?
Franklin, to his own fault, shows too much loyalty. He trusted Clifford too much when it was clear Clifford was clearly too hurt to play. Maybe it is a philosophical thing, but Franklin has to get it figured it out. The Lions have not been able to run the ball or pass block consistently for almost Franklin's entire 8-year tenure.
They are on their third offensive line coach, and based on the last two seasons, Franklin needs to find a fourth and get someone who works well with Yurchich's offensive ideas.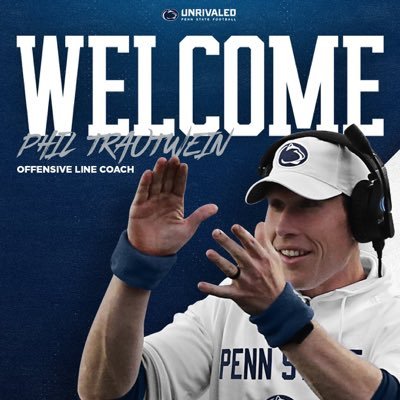 That person clearly is not Phil Trautwein . He needs to go. The running backs are too talented to not have guys blocking in front of them.
The tight ends regressed this year. PSU missed tight end coach Tyler Bowen, who jetted to the pros and a gig in Jacksonville.
Clifford also has a year of eligibility at quarterback, thanks to COVID-19. He is a 3-year starter, but I do not want to him as the starter for a fourth year. I've seen enough of the Clifford show. He is a warrior and played through – to a fault – injury. I wish he could have played through his injury in the Iowa game, as I believe Penn State wins if he stays in the game.
But Clifford has hit his ceiling. There are certain throws he just can't make and despite terrible play from the O-line, he stays in the pocket too long and doesn't sense pressure well enough and takes too many sacks.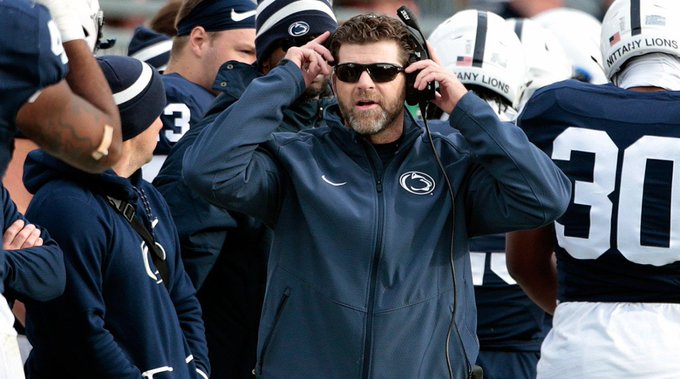 Penn State must also replace its defensive coordinator, Brent Pry, who accepted the head coaching job at Virginia Tech. Pry's defenses were always prepared, but late in games played too conservative and gave up too much ground. new coordinator.
Again, they offense was not been good enough to close out games and put a lot of pressure on the defense to hold leads, which didn't happen against good teams like Ohio State the last few years. Let's hope Franklin goes outside the box and plucks an up-and-coming talent and does not make an internal move for his new D-coordinator.
How about bringing back Sean Spencer, the former defensive line coach who is now the New York Giants D-line coach? "Coach Choas" would be a popular choice with the players, past and present. He is a dynamic coach.
Keeping Franklin means two highly-recruited quarterbacks – Drew Allar and Beau Pribula – are coming to Happy Valley. These two, plus Veilleux should make for a talented QB room (Roberson will likely transfer after being passed over by Veilleux.
Let's hope Franklin gets the correct coaches on his staff or the next 10 years could be more of what we've seen the last two seasons.