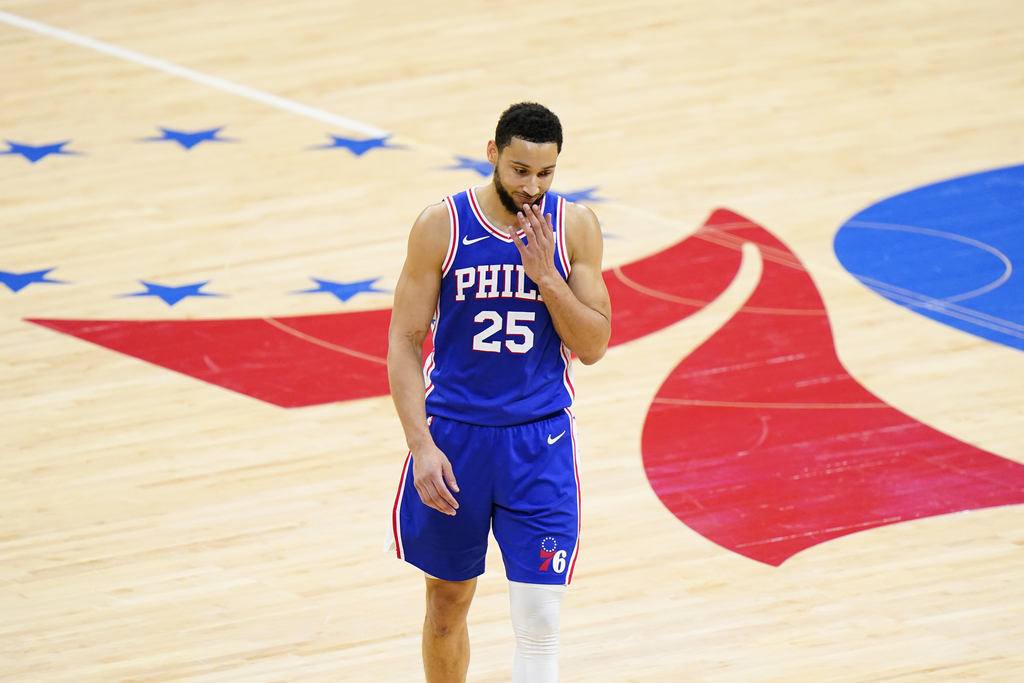 The Process Was A Waste Of 9 Years
76ers season ends harshly with frustrating Game 7
loss to the Hawks and another early round exit
By Eric G. Stark
Remember "Trust the Process," the motto used to keep 76er fans from jumping ship years ago when the team tanked for higher draft picks?
Well, The Process was a waste, a joke. And I'm not sure I can forgive the Sixers. After all, this franchise wasted enough of my time. You know that old expression, "fool me once, shame on you. Fool me twice, shame on me." Well, this team is now past the fool me twice portion of our program.
Sunday's second round exit against the Atlanta Hawks left a sour taste in my mouth. Watching Ben Simmons, an All-Star, but not a superstar, pass up shot after shot and players like Tobias Harris coming up short.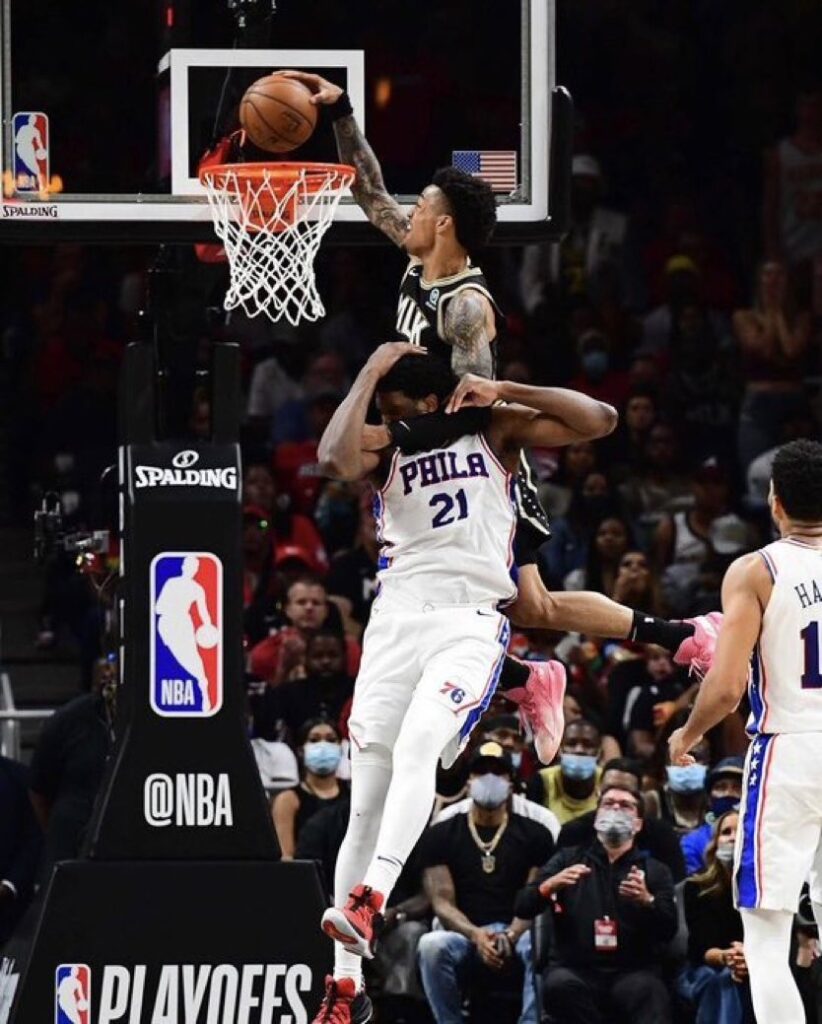 Sidenote on Harris: at the beginning of the season sports writer Gordon Jones called Harris empty calories and I didn't believe him. I thought new Sixers' coach Doc Rivers would motivate Harris, and during the regular season, I believe I was correct, but when it counted more and mattered the most – in the playoffs – Harris came up short, like empty calories. He had 24 points in the Game 7 loss, but made a mere 8 of 24 shots. Heck, I may nickname him "Soda" because of all the empty calories.
Let's rewind and go back to when this all started. Let's go back to the 2011-12 season.
Remember that team? It had Andre Iguodala (the 2015 NBA Finals MVP), Jrue Holiday (a dependable starting guard on a team still alive in this year's NBA playoffs), Evan Turner (a strong role player), Lou Williams (former Sixth Man of the Year and plays for the team that just beat the Sixers), Thaddeus Young (plays for the Pacers), Nikola Vucevic (a two-time All-Star) Elton Brand (current Sixers' GM) and Spencer Hawes (a decent starting center).

This team had a 35-31 record with Doug Collins at the helm and beat an injury-plagued Chicago Bulls team in six games before bowing in the second round to the Boston Celtics in seven games. The new team president Sam Hinkie blew up the team.
The thought process was the team was not good enough to compete for an NBA title, that it needed superstar players and the only way to obtain superstar players was with high draft picks. So Hinkie traded Holiday on draft night and the dismantling began.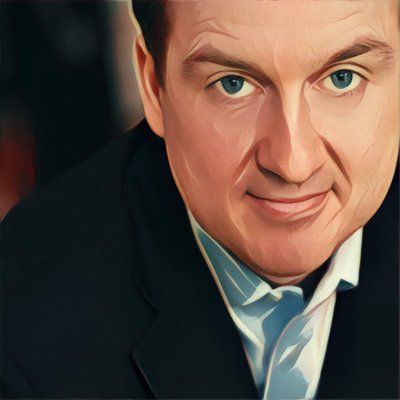 Ownership convinced its fan base that this was the best way to get Superstars and win a title. Nine years later, they exited in the second round and are no closer to a title. The concept seemed sound. Hinkie even stocked the shelves with extra draft picks. But two idiot team presidents/general managers wasted those picks (more on that later).


But promises of long championship runs and budding superstars lured me into The Process. First, it was Michael Carter-Williams and Nerlens Noel (came in the Holiday trade), then Joel Embiid (who broke his foot and essentially missed two NBA seasons), then Jahlil Okafor , who averaged 17.5 points and 8 rebounds his rookie year, but could not play well with Embiid once he was healthy enough to play; Simmons and Markelle Fultz.
Embiid was the third overall pick, Simmons and Fultz were No.1 picks. Think about how many guys are left on the current roster. Only two: Embiid and Simmons (and if I was a betting man, I'd bet against Simmons being on next year's roster).
The wasted draft picks makes me sick, and guys like former team president Bryan Colangelo and current GM Brand and even former coach Brett Brown, who was an acting GM for a while, played a part in The Process being a waste. Eight years after The Process began and the 76ers are still mediocre.

Andrew Perloff, of radio's Dan Patrick Show, tweeted, "So much 'Process talk.' Do people realize Sam Hinkie left 76ers in April 2016? He didn't do the following – draft Fultz over Tatum – play Tobias Harris instead of Jimmy Butler – trade Mikal Bridges for Zhaire Smith (Morey, however, genius for Curry trade, drafting Maxey).
He was referring to current team president Darryl Morey and Seth Curry and Tyrese Maxey. CBS sports writer Sam Quinn said it best when he wrote, "If Bryan Colangelo drafts Jayson Tatum, we aren't having this conversation. If Mikal Bridges isn't traded, we aren't having this conversation. Philadelphia desperately needs a shot-creator and it has Jimmy Butler in the building. If Elton Brand doesn't let him slip away, we aren't having this conversation. The margin of error Hinkie left the 76ers has evaporated."
The team sure could have used Tatum, Bridges and Butler, the latter being the alpha dog, who wanted the ball at the end of a game and wanted to take the big shot with the game on the line. That's what the current Sixers need. They had it in Butler and they let him get away.
Granted, they traded Butler for Josh Richardson and traded Richardson to get Curry, but Butler wanted the ball and made game-winning shots. How do you let him go? Rumor was he and then current coach Brown did not get along. A year after Butler was traded, Brown was gone. My gut says that should have been reversed.

Now another piece of The Process has to go. Simmons has not put in the work to get better. And he appears to have a mental block with free throws. Sure, he plays good defense, but his D wasn't enough to stop Trae Young from making big shots when the Hawks needed them.
In the last 4 fourth quarters, Simmons did not attempt a shot. Think about that. That's not what superstar does. He had 5 points in Game 7, but only made 2 of 4 shots. He did make a free throw, but with a minimum of 70 attempts, Simmons' 34.2% free throw percentage this postseason is the worst in a postseason in NBA history. His poor foul shooting led to a reluctance to shoot the ball. He was playing scared on the court.
Case in point when he passed up a dunk, passing to Matisse Thybulle late in the game. Thybulle made only 1 of 2 free throws, meaning the Sixers lost a point when Simmons didn't dunk the ball.
Here is a video of Embiid's reaction when Simmons passed up the shot.
TNT announcers did not hold back after the game, either. Here is Shaq O'Neil and then Charles Barkley talking about Simmons.
Could trading Simmons, Harris and a future No. 1 pick land the 76ers Damian Lillard and Robert Covington? It is time to move on with this process and blow up The Process. CJ McCollum might make a nice Plan B, but could the Sixers find a way to get Bradley Beal from Washington?
The website ClutchPoints offered three trade ideas for Simmons. I like their idea of getting Beal, but I don't want to part with Curry. Getting Russell Westbroke may work, and maybe he and Embiid would actually get alone, as the two have had friction on the court for years.
I am excited to see what Morey does this off season.