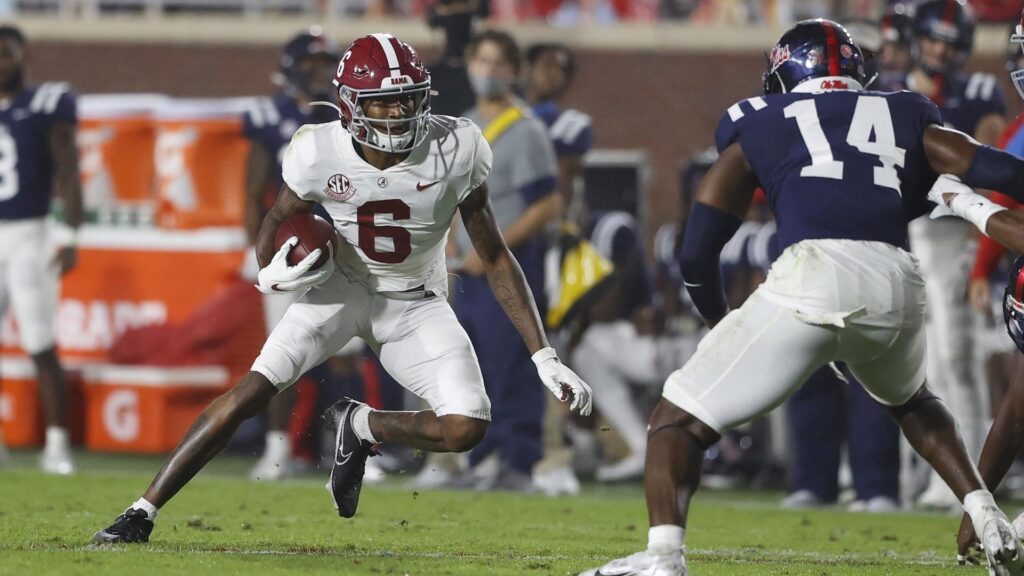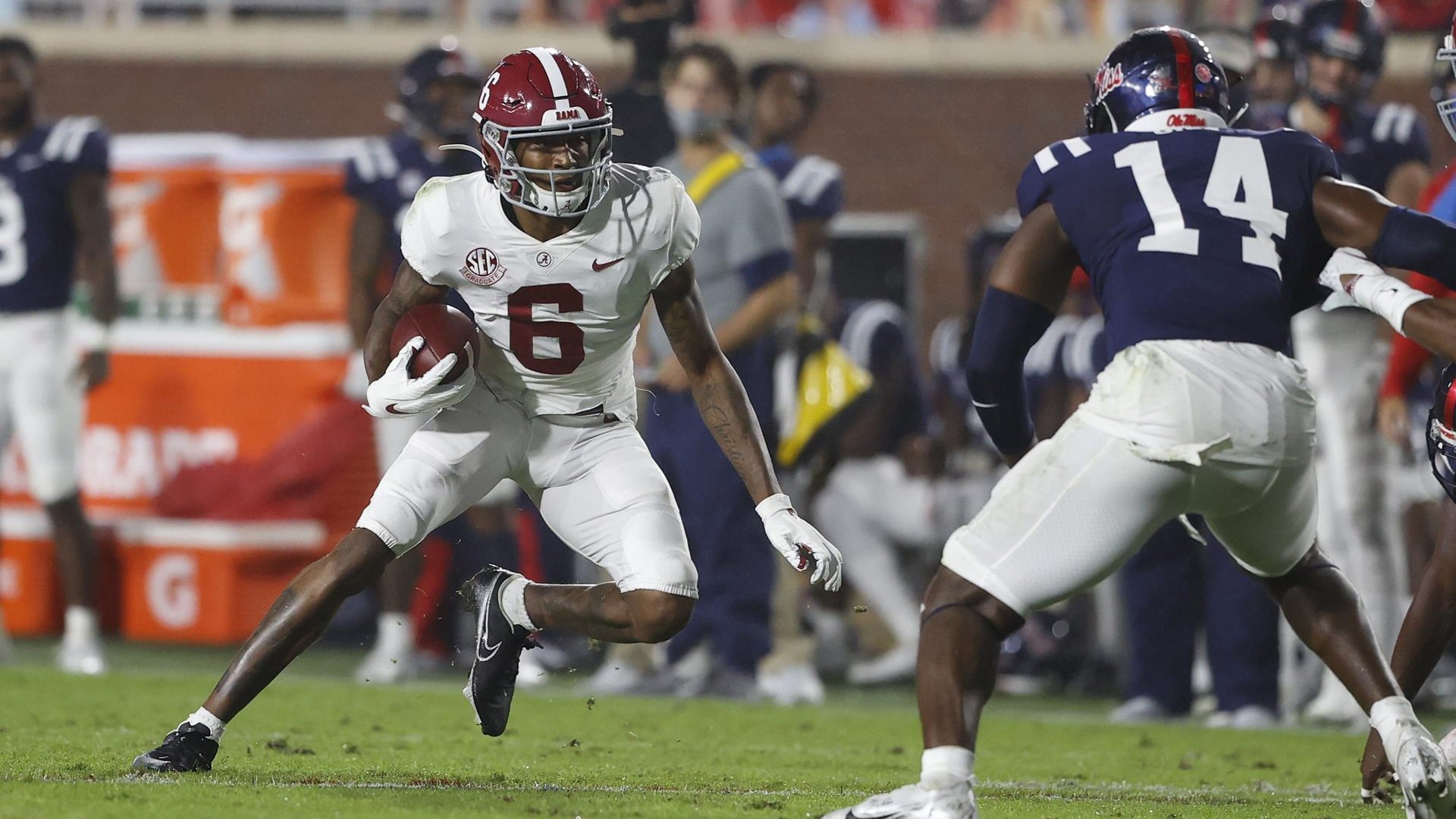 What The Eagles Should Do And
What They Will Do Are Not The Same
By Eric G. Stark
What I think the Philadelphia Eagles should do in first night of the 2021 NFL Draft at 8 p.m. Thursday and what they will do are two different things. I was mad when Philadelphia put Nate Sudfeld into the game late in the fourth quarter in a Sunday Night game against Washington, essentially giving the game away.

But I soon realized it gave them a higher draft pick, which should mean the opportunity to draft a better player, one that can actually make an impact on the team. Losing to Washington also meant drafting ahead of every other team in the division, especially the Dallas Cowboys, who may have drafted CeeDee Lamb ahead of the Birds last season.
I thought at the No.6 pick the Eagles could draft the ultra-dynamic tight end Kyle Pitts from the University of Florida and team him up with Dallas Goedert. Interesting note, Pitts is from Abington, Pa, and played at Archbishop Wood in Warminster, Pa. (How did he get away from Penn State? This New York Times story says Pitts will be the NFL's next revelation.
Philly quarterback Jalen Hurts does not have the greatest arm in the world, so using two tight ends and a strong running attack would benefit him. I consider current tight end Zach Ertz gone likely on a draft night trade.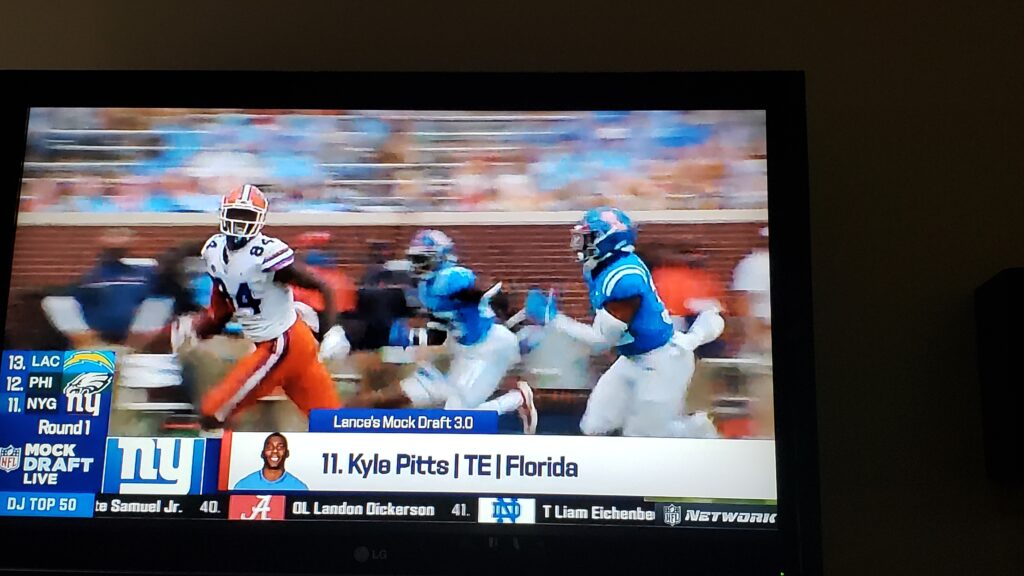 I also liked the top three wide receivers in LSU's Ja'Marr Chase, Jaylen Waddle and Devonta Smith, both from Alabama. I actually favored Waddle out of the group, but I was sure impressed with Chase two years ago (he sat out last season) and Smith, who won the Heisman Trophy this year, after making Lynn Swann-like catches in games.
I just like Waddle's combination of size and ability and I do wonder if Smith wins the Heisman if Waddle, who suffered an ankle injury, is on the field all season. The team that drafts Smith better have an innovative offense and be able to find ways to scheme him open. He appears like he is a great route runner and does well in space.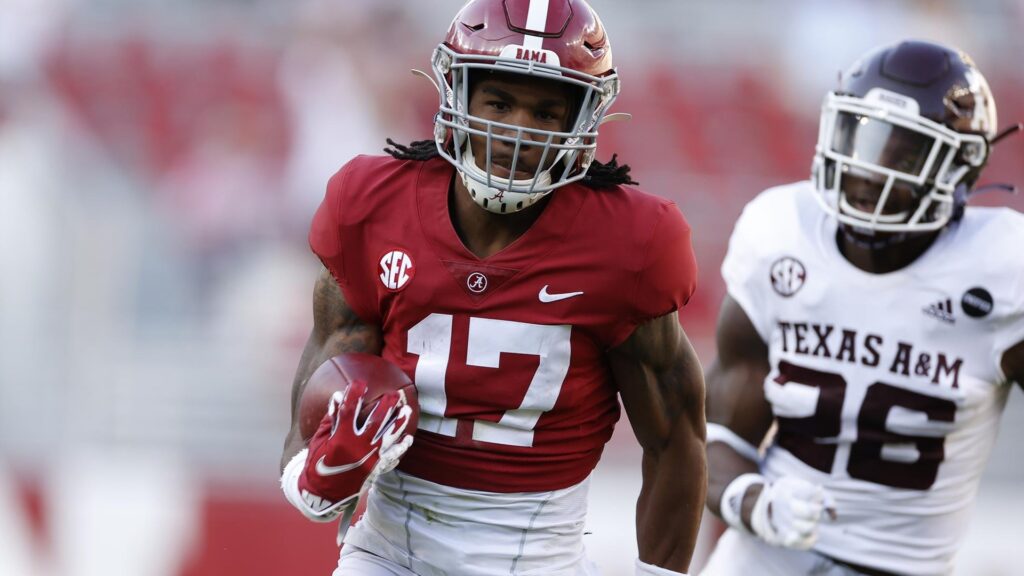 But the Eagles, in an attempt to get an extra first round pick next year, traded the No. 6 pick to Miami for the No. 12 pick. For weeks it looked like a smart move, as Philly could still get a top wide receiver and got extra picks.

But ….
Based on the latest mock drafts I am seeing, including Dan Plack's Picks here on this website, these three wideouts will all be drafted by the time the Eagles select at No. 12. In fact, Plack's Picks has the Eagles taking Patrick Surtain II, the cornerback from Alabama. He is the No.1 CB in the draft, but is the No. 1 CB better than the No. 3 WR?
Yes, Surtain II would shore up a weak spot on the Eagles defense and he may have a long career, but the Birds have a glaring need for an elite receiver, something they really never gave Carson Wentz. Why not help Hurts by getting a stud receiver on the team?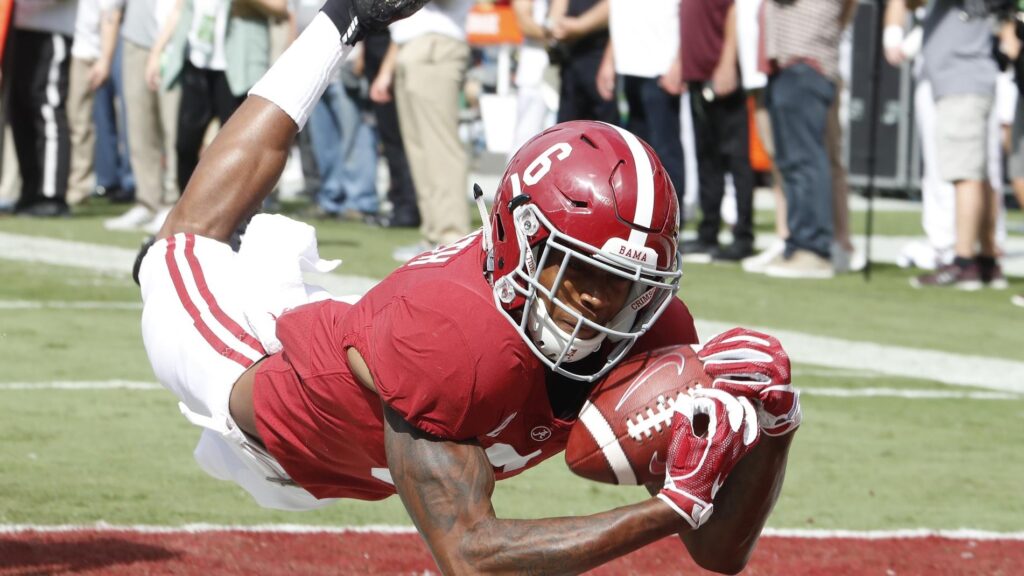 Sure, Surtain II has all the tools. He is versatile on the way he plays on the edge and he is a tough competitor and tested for going against the best in the SEC and playing on the biggest stages.

But trading back to No. 12 and taking Surtain II doesn't seem right. Doesn't seem, well, Howie Roseman like. It is not the kind of move that makes everyone think you know more than them. It is shall, we say, too safe.

No, what the Eagles should do and what they will do are two different things. What they should do is whatever it takes to make sure they get Pitts, Chase, Waddle or Smith. Or as a consolation prize (safe move), take Surtain II.
What I believe the Eagles will do is look for even more bang for the buck and the announcers to go "Wooo, look at Howie," as he wheels and deals for even more draft picks. I believe Philadelphia will trade back again – essentially further wasting the opportunity to draft a highly elite player like Pitts or Chase like that they had at No. 6 (or even Waddle or Smith) for more draft picks.
I believe Roseman swaps picks with New England and moves back to pick No. 15, getting either a future No. 1 or a second-round pick from the Patriots in the deal. Sure, it is great to collect picks, but we've seen the Eagles waste picks; look how many they gave up for Carson Wentz (five picks) and see how that turned out.

We've also seen, in recent drafts, that if you pick the wrong person, it is also a waste of a draft pick and can set your franchise back. The Eagles have not helped themselves through the draft for several years now.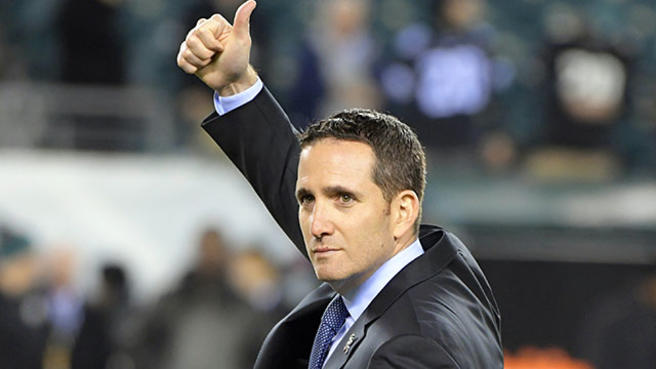 But the Birds move back to No. 15 and get maybe a fourth No. 1 pick in next year's draft. Roseman sees this as great value (yet you passed on talent to do so) and will revert back to Andy Reid's draft playbook and concentrate on the line of scrimmage. I'd be okay with this, if the Eagles had not started with the No.6 pick in the draft and had a chance to draft an elite player.
In basketball, there is an expression about passing up a good shot for a better one – from good to better. The Eagles may do the opposite. They may go from better to good.
They draft either an offensive lineman like USC's Alijah Vera-Tucker, who is a big man at 6-foot-4, 315 pounds and has versatility. He played well at tackle, but experts believe he'd be an outstanding guard in the NFL. Either way, he fits a need for the Eagles.

However, this will not be who the Eagles pick. No, they'll pass on the O-lineman and go defensive line and take Kwity Paye, the edge rusher from Michigan. He looks super athletic and likely his best football is still ahead of him.
Paye has an interesting story, spending his early years in a refugee camp in Guinea. Buy what makes him intriguing to Roseman and the Eagles is Paye is viewed as a clone to another former Wolverine – Brandon Graham, who at age 33 has just a few years left with the Eagles.

Now factor in that defensive end Derek Barnett's contract expires at the end of this upcoming season and there is a need to replenish the D-line. Also factor in that drafting Barnett was not a great move, that he hasn't been a regular starter or a big-time contributor. So yes, there is a need to address the defensive line. Drafted 14th overall in 2017, Barnett has 19.5 sacks over four seasons and 69 tackles.
If the Eagles started with the 15th pick and took Paye, I'd be intrigued by his raw potential. If they had the 15 pick and took Vera-Tucker I'd be real happy. If the Eagles take either of these players at No. 12 it will be a real reach.
I just wonder if acquiring extra assets is worth passing on the opportunity to draft higher and getting elite players. Yes, having more picks allows for more opportunities to strike it rich, but you have to pick the correct players with these extra opportunities.
It will be interesting to see what Philly does. Do they go from good to better or from better to only good?