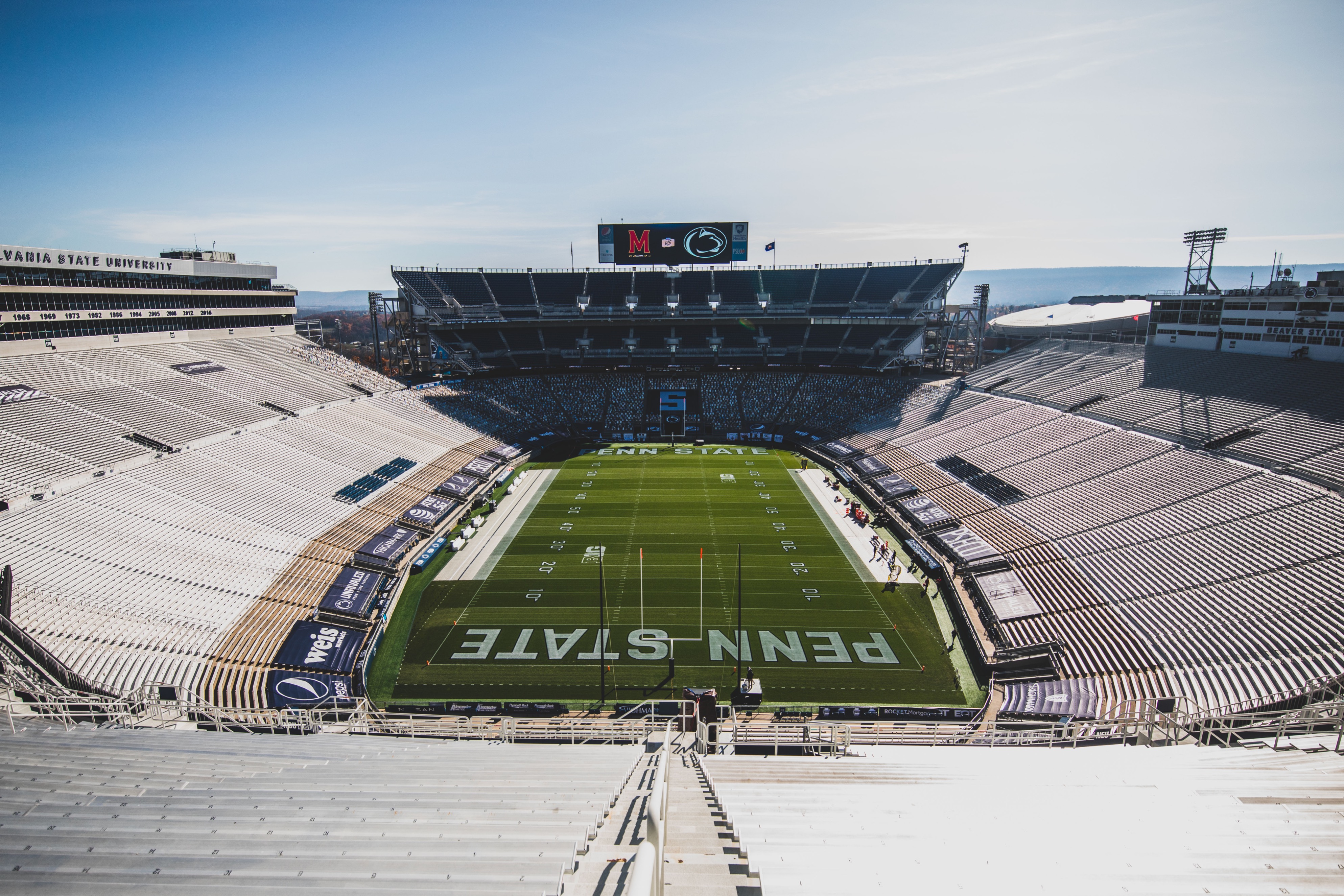 Nittany Lions Hit A New Low
Penn State's 35-19 loss to Maryland drops
the Lions to 0-3 and hurts in regional recruiting
By Eric G. Stark
As boxer Mike Tyson once said, "Everyone has a plan until they get punched the mouth."
Side note, every sports writer dreams about the day when they get to use that quote. My epiphany came during the second quarter of Penn State's 35-19 loss to Maryland last Saturday.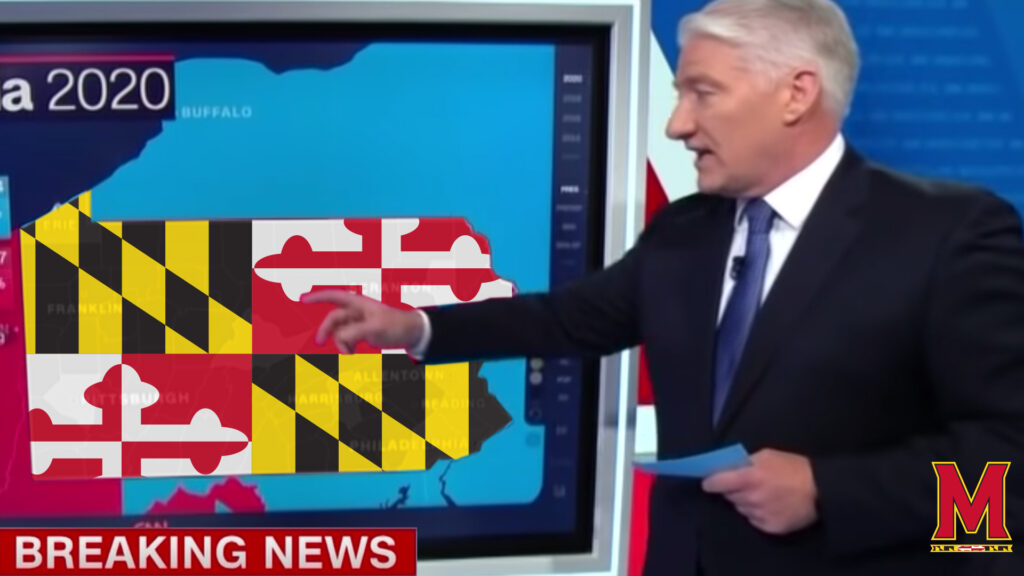 The Nittany Lions, who have dominated the series against the Terrapins, holding a 3-40-1 all-time record, had a game plan for offense and defense going into the game, but to say neither worked would be an understatement.
The point spread at Pennsylvania's Hollywood Casino was Penn State by 26.5 points. I took Maryland and the points. I figured Penn State would win, but with all their troubles lately, not cover the spread.
Boy, I was I wrong. From a Penn State fan's perspective, it was a bad game to watch, but at least I made some money.
Back to the game.
The defense got punched early (and often), but the first blow that knocked the Lions backward was a 42-yard Rakim Jarrett catch and run on a slant route from the right to left side of the field. He caught the pass from quarterback Taulia Tagovailoa in front a defender and out ran three Lions' defensive backs.
On Maryland's next offensive possession Jarrett caught a a 62-yard pass from Tagovailoa on – wait for it, yes, you guessed it, a slant from the right side of the field to the left, catching the ball in front of a defender and outrunning three Lions' defensive backs. The exact same play as the earlier touchdown.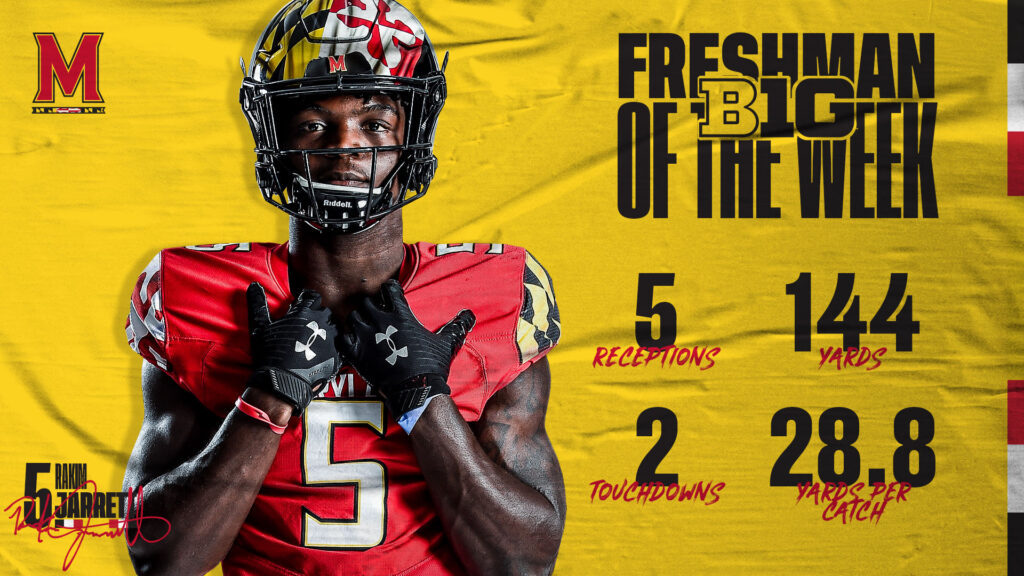 Okay, punch in the face. Got the 'Nits attention, right? Surely they will make adjustments.
It was 14-0 and this second smack to the face drew blood.
Jake Funk, who is built like former Purdue and Tampa Bay bruising taiback Mike Alscott, burst through the Penn State defense for and down the Lions' sideline for a 38-yard TD, making it 21-0 and the game felt over.
It only got worse.
Offensively, the Lions moved the ball on their first possession and looked poised to counter the Terps' first score. Remember, Penn State has dominated this series and outscored Maryland 163-6 in the last three games and the last two seasons beat the Terps by a combined 97-3 score. The Big Ten Network pointed out that from 2017-2019 the point differential was 52.3 points.

It is difficult for Maryland to make up that ground, unless Penn State allows it with poor decision making. This falls more on the coaching staff than the players, but the players have to make plays, too.
But based on past experience, all the Lions needed to do was produce points and not allow Maryland to keep the momentum and gain confidence. This plan worked in the past. The Terps will fold.

Remember last season at College Park? Marylnd acutally closed school on the day of the Friday night game. Huge, rowdy crowd. The Lions punched the Terps in the mouth early – KJ Hamler TD – and Maryland crumbled and the crowd left early.
Didn't happen this year.
Faced with 4th-and-3 at the Maryland 7, Penn State coach James Franklin elected not to take the three points on a chip shot field goal of 24 yards, but instead decided to go for it, throwing a fade pass to 5-10 true freshman Parker Washington. The pass was incomplete.
I don't have huge issue with going for it, if the play would have been higher percentage, maybe a roll out, where quarterback Sean Clifford either keeps the ball and runs it for the three yards or throws a pass to super reliable tight end Pat Freiermuth.

In hindsight, take the three points and don't give Maryland and momentum. By holding the Lions on fourth down, the Terps' defense gain confidence. They started getting a pass rush and forced the Lions to throw.
"We wanted their quarterback to beat us," Maryland coach Mike Locksley told a Big Ten reporter on the field after the game.
Other teams will use Maryland's game plan against Penn State. The Lions had no answer on offense. Two weeks in a row Penn State's offensive coordinator Kirk Ciarrocca looked out-coached. He had no answers for what Maryland was doing defensively.
Maryland's game against Ohio State was canceled because of several COVID-19 cases among Terp players, so we'll never be able to capable how good Maryland against a team like the Buckeyes. But Maryland sure looked against Penn State.
Pressed with tight coverage off the line of scrimmage, Lion receivers were not getting open, forcing Clifford to hold the ball too long and take sacks (seven of them).
Then Clifford started hearing foot steps and seeing ghosts – defensive linemen that weren't in his face – and his passes were off the mark, too high, too far in front of receivers, who on rare occasions got open. He also threw to interceptions. Clifford was clearly pressing and forcing things.
Couple of thoughts: 1. Why not run some slants (like Maryland did to Penn State). 2. Why not a jet sweep or a reverse, something to keep Maryland from being too agrressive.
3. Why not take Clifford out? It became obvious (especially after his fumble that Maryland returned for a touchdown) that the red-shirt junior was not going to play his way out his funk. Late in the third quarter I told me wife Clifford is seeing linemen that aren't there and needs to come out. There is nothing wrong disrespectful about this. Baseball takes out pitchers and brings in relievers. Hockey will switch a goalie during a game.
He needed to clear his head, to gain a fresh perspective. 4. Why not put Will Levis in at QB?

Another Question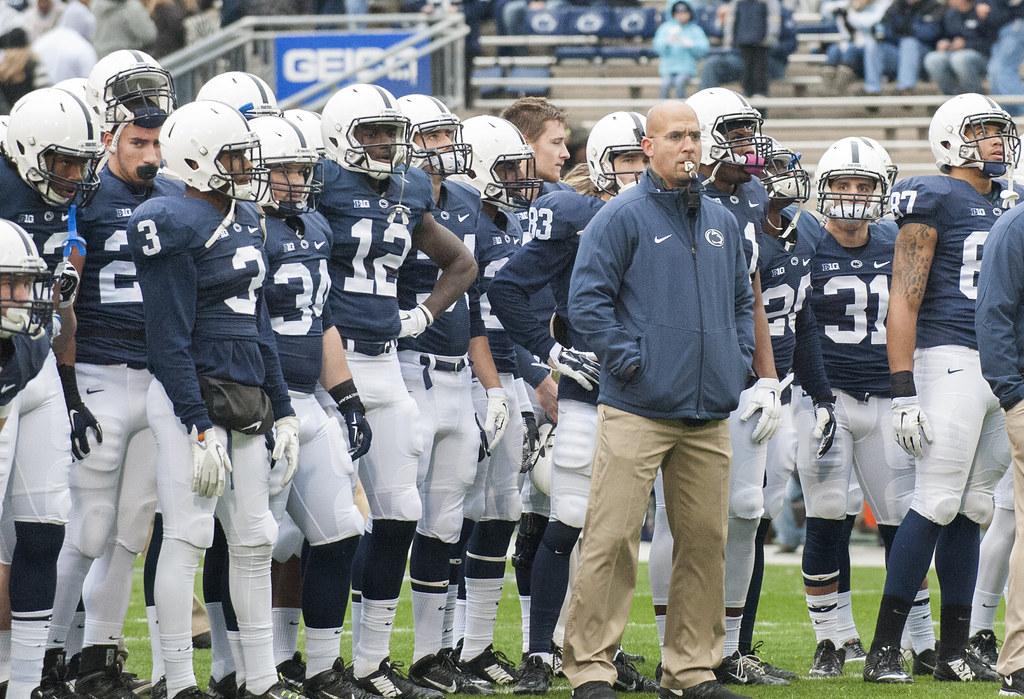 Is Coach Franklin too loyal? Does he leave a guy like Clifford in because of some sort of loyalty? In a well-written piece by Audrey Snyder (all her stories are well-written) for The Athletic asked the question if Franklin is loyal to a fault? What does it take for a starting quarterback to get pulled?
There is precedence for leaving his QB in to the bitter end. In 2015, Snyder points out, Christian Hackenberg was left in, despite enduring 10 sacks, in a loss to Temple.
After Clifford's fumble – when he held onto the ball too long trying to make something out of nothing — was returned for a TD, putting the Terps ahead 35-7 in the third quarter, it seemed like the right time to pull him. At that point, Snyder points out, Clifford was 10 of 30 passing. He finished with 57 passing attempts. His 340 yards and three TDs seem like hollow passing numbers.
If nothing else, don't you put in a backup quarterback to help develop and give them experience?

Next Question
What happened to the offensive line? I know I inquired about the O-line last week when I said Penn State's Offense looked offensive, but the line got worse. Hard to believe but they looked better against Ohio State than they did against Maryland.
Remember, this is the Maryland team Penn State beat by a combined 97-3 the last two years. Yet, the Lions averaged a mere 2.6 yards per carry on 94 yards rushing.
"We've got to get the run game going," Franklin said as his press conference after the game. "Everything builds on that. It continues to be a problem."
I'm glad he knows it is an issue. Recognizing there is a problem is the first step. But the O-line should be a strength. No, THE Strength of this team. The Lions returned four starters with a combined 85 career starts. Let that sink in. That's 85 starts among a veteran group that looked great against Memphis January in the Cotton Bowl.
I expected these group to mull and mash defensive linemen and linebackers this season, but instead, as Mike Gross pointed out in his LNP story Sunday it got whipped in the trenches for three-and-half hours Saturday by a Maryland defensive front that had yield 587 rushing yards to Northwestern and Minnesota.
Phil Trautwein, the new offensive line coach, was supposed to improve the skills of this experienced line. Instead, he's made them worse. Having no non-league games hasn't helped. There are on Buffalo's or Delaware's on the schedule to work on technique.
No, the Lions got an up-in-coming Indiana team that is 3-0 after beating Michigan and powerhouse Ohio State (3-0) to start the season. But Maryland. Penn State, based on previous meetings, should have made turtle soup out of these guys. Remember that 26.6 point spread. Even Las Vegas thought this would be a an easy Penn State win, and Vegas pays guys to crunch the analytical stuff.
Bright Spot

Mike Poorman, in his statecollege.com story writes about one silver lining to the 0-3 season. It is the emerges of Jahan Dotson at wide receiver. In three games, the junior has 21 receptions for 361 yards and five touchdowns.
Impact of Loss
So if dropping a game to Maryland isn't bad enough, think about the ramifications in recruiting. Penn State has dominated the DMV (Delaware, Maryland and Virginia) area for the last seven years under Franklin. It helped that schools like Virginia, Virginia Tech and Maryland were struggling. Then head-to-head, the Lions dominated the Terps.

That changed last Saturday. It was a close win, this was a blowout. This is a confidence builder for Maryland. Don't think recruits don't notice if a ship is sailing well or taking on water. Which is Maryland right now and which is Penn State?
The Terps are recruiting well, and based on the latest result, look like they've closed the talent gap, some what, with Penn State. Tagovailoa transferred from Alabama to Maryland to play QB.

And remember Jarrett, that speedy receiver who burned the Lions for 2 TDs on slants? He is a freshman and former 5-Star recruit from the state of Maryland who flipped his commitment from LSU to Maryland
After Saturday's loss, Penn State freshman linebacker Curtis Jacobs, from Glen Burnie, Md., was seen on television taping Locksley on the shoulder on the middle of the field and exchanging pleasantries.
This may have been nothing more than saying hi to coach who used to recruit him, or was Jacobs, rated the No. 3 recruit in the state of Maryland, making sure to network, just in case the Lions don't get up from the next punch?

What I like about that Mike Tyson quote is that its stretches beyond boxing. It's how you react to that adversity that defines you, not the adversity itself.
I am looking forward to seeing how Penn State reacts.
Up Next
Penn State travels in Lincoln for a noon (eastern) start against Nebraska (0-2). That is 11 in the morning in Lincoln. Let's hope the Lions wake up for the early start.