Micah Parsons backs out out of verbal commitment to Penn State
By Eric G. Stark
I knew it was too good to last.
I knew with all the visits and comments about making sure he was making the correct decision, that Micah Parsons was not going to stay committed to PSU football.
I knew it was just a matter of time before he decommitted; I'm just glad it came now, in April, instead of in December. Nevertheless, it is still a big blow to the PSU 2018 recruiting class, which was ranked No. 2 in the nation.
After all, Parsons, is a stud – the No. l ranked player in Pennsylvania and the No. 3 player in the nation.
Now, there is still time for him to rejoin the Nittany Lions — and I commend him for reopening his search if he was not sure he made the correct decision— it is just rare for a player to recommit to a program after backing out of a verbal. But crazier things have happened.
I just wish players would not commitment until they are sure. In this case, Parsons gives Penn State time to fill his void, though I am not sure his void can actually be filled. He's that good.
It sure would have been nice to see his Twitter photo come true. Fingers crossed it still happens.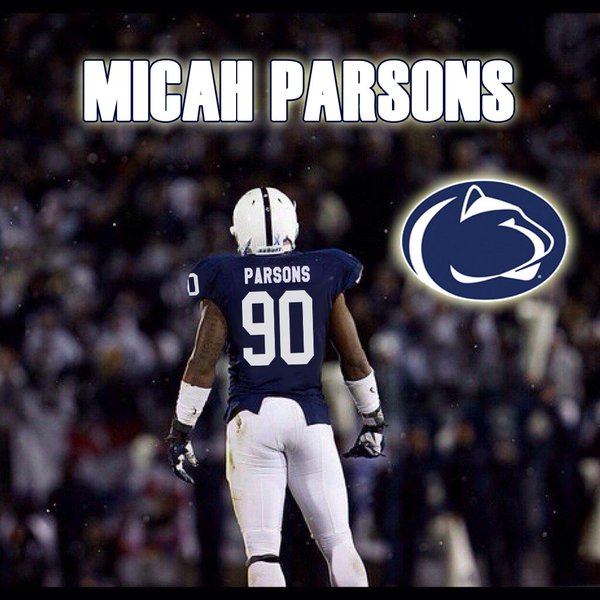 Parsons can steamroll defenders when he's at running back and he's a strong defender at defensive end. He could have played both sides of the ball and sold drinks in the concession stand at Beaver Stadium.
He is a huge reason whey PSU had the No.2-ranked 2018 recruiting class. He was one of those elite 5-star athletes that rarely come to PSU.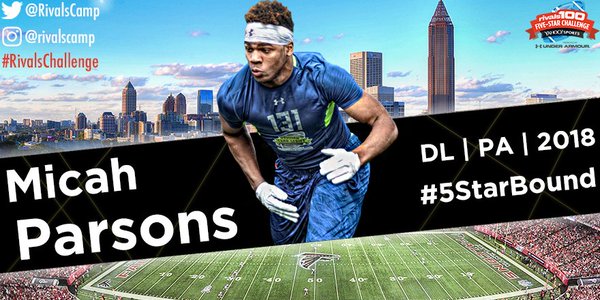 Here is a link to the story in the Centre Daily Times about Parsons opening up his college search Sunday night.
http://www.centredaily.com/sports/college/penn-state-university/psu-football/article146342719.html