NBA Draft: The Elite 8

76ers' Trade Blows Up Draft Board
By Eric G. Stark
Well, there goes my "Big Board."
The 76ers traded with the Boston Celtics, moving up two spots in Thursday's NBA draft to secure the No.1 pick. This most likely means drafting guard Markelle Fultz.
I'm still trying to let this sink in. I wrote off Fultz, who for months was projected as the No.1 pick and in late May the Celtics earned the top pick.
I crossed Fultz off. Never thought he'd be a Sixer. He'd be a Celtic.
Even Lonzo Ball seemed out of reach. Josh Jackson, De'Aaron Fox, Jayson Tatum, Malik Monk, Jonathan Isaac and Dennis Smith Jr. were all mentioned at No.3 for the Sixers.
For the record, my choice was/is Fox. In Fact, I still believe Fox will be the best player to come out of this draft. Even if the 76ers do not take him, he is my favorite player. I love his attitude. Love his interviews.
He is athletic. A leader (teammates called him "The General"). Plays with swag. And his game improved late in the season, when it counted most in the NCAA Tournament.
Maybe Fultz is the ideal fit for the Sixers, providing outside shooting, ball handling, passing and decent defense. He is a combo guard that allows Ben Simmons to play the point for the Sixers.
Maybe Fultz's game is the combination of Monk's outside shooting and scoring and the tenacity and talent of Fox. Maybe Fultz's being cut from his high school varsity team as a sophomore (didn't something like that happen to some guy named Jordan?) gives the 19-year-old extra motivation. He did attend a high schoolsports powerhouse in DeMatha High in Maryland. His game seems to only be improving and getting better.
I wanted a guard who could play the point, just in case Simmons could not. Fultz checks that box. I wanted someone who could consistently hit the outside shot. Check. I wanted a scorer. Checkmate.
I didn't like that it cost the 76ers a future No.1 pick, as Boston GM Danny Ainge says he was not interested in Fultz, making me think the Sixers could have picked up Fultz at No.3 and not lost a future top pick. Maybe the Lakers were going to take Fultz at No.2, you never know. This way, the Sixers got their man.
With this background, here is my revised Top 8 list for Thursday's 2017 NBA Draft (7:30 p.m. ESPN)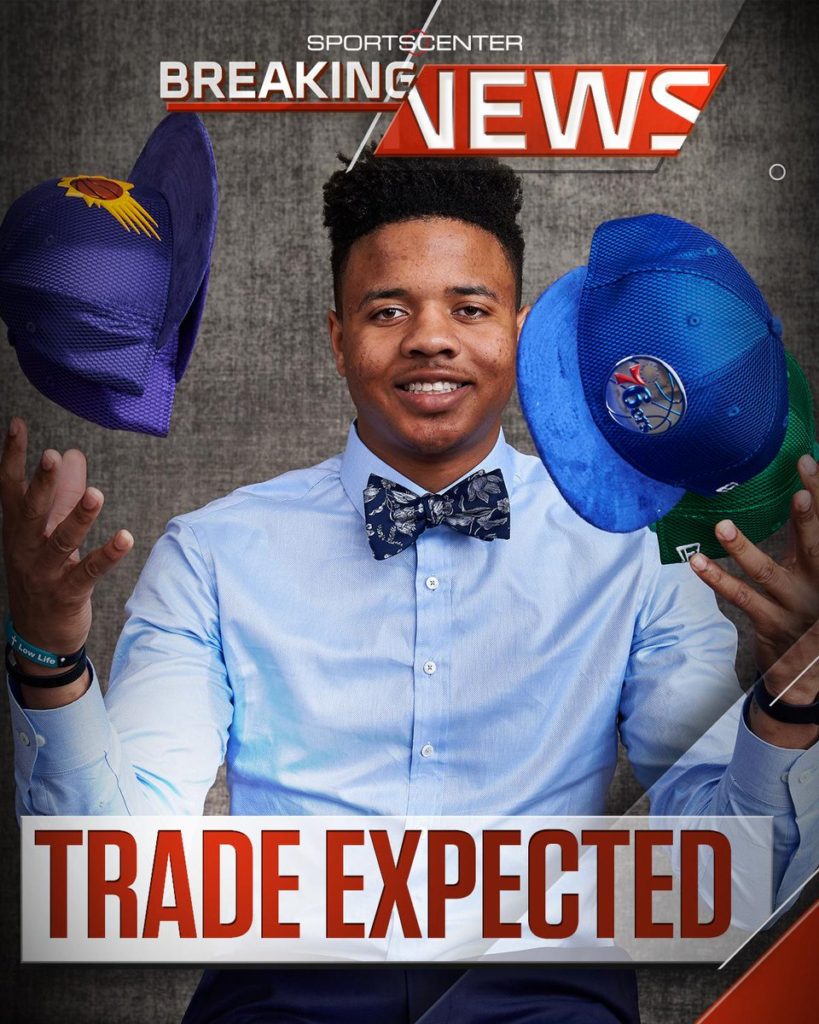 No. 1 SIXERS, Fultz, averaging 23.2 points and 5.9 assist. In the last 25 years he is the only player to average at least 20 points, five assists and five rebounds and shoot 40 percent from 3-point rang.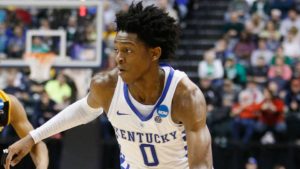 No. 2 LAKERS, Fox. Maybe I'm partial or letting my judgment get clouded because I really like this guy, but I think he has the most upside of any player in this draft. He is super quick and plays tenacious defense. He also outplayed Ball twice during the college season. Sure, Ball is likely the pick, but I keep think Magic Johnson will do something to surprise everyone.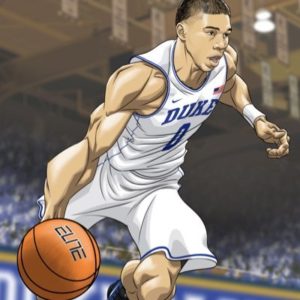 No. 3 CELTICS, Tatum. I go back and forth between Tatum and Johnson. But Tatum reminds me of Celtic great Paul Pierce, who still lament about the Sixers passing over him for Larry freakin' Hughes. I love Tatum's midrange game. The guy can flat-out score and I hated to see his season end, as he seemed to get better with each game.
Now I do think the Celtics are preparing to package picks to get a proven veteran player, maybe Jimmy Butler, maybe Anthony Davis.
No. 4 SUNS, Ball. Sorry Dad, but your son is a perfect fit for the Suns. The point guard reminds me of former Sun Jason Kidd. Love his passing and how he could compliment Devon Booker and Eric Bledsoe.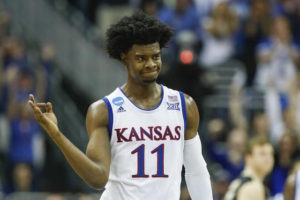 No. 5 KINGS, Jackson. The worst franchise (Okay, maybe a tie with Brooklyn Nets) has Jackson drop in their lap. Jackson could got anywhere from No.2 –No. 5. I just think the teams above No.5 happened to fall in love with a certain player. That's no fault of Jackson. He score and play D. He just has no outside shot and that hurts is overall game.
No. 6 MAGIC, Smith. The Magic thought they had their point guard in Elfrid Payton, but he can't shoot. Smith can score and looks like a very talented point guard. My biggest knock on him, and my first impression when I saw him play Duke earlier this season was he dribbled too much. The ball stopped with him, and that's not a good thing.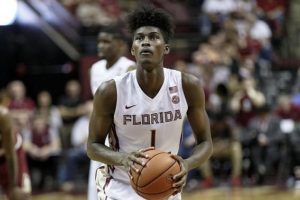 No. 7 TIMBERWOLVES, Isaac. Adding the versatile Isaac to Andrew Wiggins and Karl Anthony Townes is scary. Isaac can guard at least four positions on the court. He has a nice outside shot. He may never be a superstar, but on this team, at the No. 7 spot, he does not need to be a star – just a complimentary player.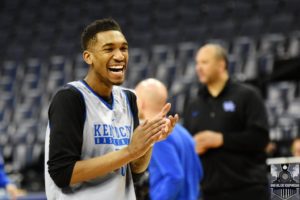 No. 8 KNICKS, Monk. He will be a fan favorite in New York. He will score and score often. Carmelo Anthony will likely be traded in the next year, making Monk's outside shooting that much more important.