Can Howie Roseman screw up the Eagles draft? You betcha
By Eric G. Stark
And with the 14th pick, the Philadelphia Eagles select …
Taco Charlton, defensive end, Michigan.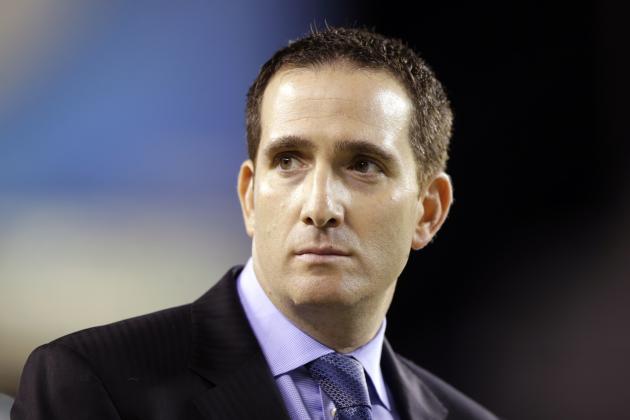 First of all, it would be just like the Eagles to draft a guy named Taco. If they Birds get cute and trade back, a guy lkike Taco, might be the pick (and we'll have to hear GM Howie Roseman talked about Taco graded out as well as the top guys in the draft).
Let's hope the Birds don't get cute and screw this up. There are a lot of good choices at No. 14, enough that if Philly doesn't do something crazy they should get a good player, a difference maker, a starter.
I am torn on the pick. Usually in a draft, any draft, I have a clear favorite, at least a horse or two I favor my team picks. But this year I see about five names I like at No.14 for the Eagles, one of the two NFL teams I follow passionately.
The other team, the Green Bay Pakers, which will do what the Packers do — sit and wait for a player to drop to them at their late first round spot. Much like the Pittsburgh Steelers and Baltimore Ravens, the Packers do not reach. They will take the highest-rated player on their board. That might be a corner, might be a running back, linebacker or offensive lineman.
The Eagles, on the other hand, could get tricky. General Manager Howie Roseman could once again try to make sure he's taken seriously, that he has a seat at the adult table. Seems like Mr. Roseman is always trying to prove he belongs, always trying to make a big splash, be it free agency (when has that worked out) or the draft.
Two years ago he got cute and traded back, only to watch every player he thought would there in the mid-20s get drafted before the Eagles pick. He then got scared and reached for Marcus Smith, who would make a good third or fourth round pick. Not a first rounder.
So if the Eagles trade back, thinking this is a deep draft, they could screw this up.
Key thoughts for Birds front office:
Don't overthink this. Take the highest rated player on your board.
Don't draft for position or need. Take who you think is the best player (see No.1)
Don't let Howie make the choice. (read above).
I saw where former Pennsylvania Governor Ed Rendell thinks Birds should take RB Christian McCaffery. That makes me think they should NOT take the talented Stanford running back.
Rendell has been royally wrong before. In 1999, then as mayor in Philadelphia, he said the Eagles should take RB Ricky Williams and was against drafting Donovan McNabb. Boy was he wrong on that call.
They way I look at it, Gareon Conley, a cornerback from Ohio State, Mike Williams, a wide receiver from Clemson, McCaffery, Derek Barnett, a LB/DE from Tennessee, Cook from Florida State or Corey Davis, a WR from Western Michigan would all make great choices.
Trade back to a pick in the 20s and all of these guys might be gone.
So let's narrow the field at 14. Hall of Fame sports writer Ray Didinger says the Eagles should take Derek Barnett. Mike Maylock from NFL Network says the team should weigh the top defensive players left on the board against the top offensive players and take the offensive guy, giving quarterback Carson Wentz another young weapon to grow with his game.
I respect the heck out of both these guys.
So let's narrow the list to 3 names. Barnett, Cook and Davis.
Yes, the Eagles need another pass rusher, but when I look at Barnett I see Brandon Graham 2.0. Sorry, I want more out of the No.14 pick (remember the Eagles traded back for Graham and passed on Earl Thomas).
When I look at Cook and Davis I see weapons, stars for the offense. The NFL is made up of stars. Look at Dallas (E. Elliott, D. Bryant) look at Atlanta (MVP QB in Matt Ryan and pro-bowl WR in Julio Jones).
I see star potential in both Cook and Davis. Cook has some baggage off the field and Davis might not have played the best competition, but both produced on the field.
And both pass the "Johnny Bravo Test" — remember Johnny Bravo, the character Greg Brady played on the "Brady Bunch"?
Greg got the part as Johnny Bravo because he fit the jacket. In this case, both players pass the eye test. They look great on the field.
Cook reminds me of former FSU great and Tampa Bay RB Warrick Dunn. Davis looks like Calvin Johnson or Sterling Sharpe. Maybe the Sharpe comparison is because both wore/wear the No. 84 jersey. But they look similar on the field.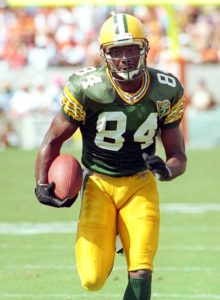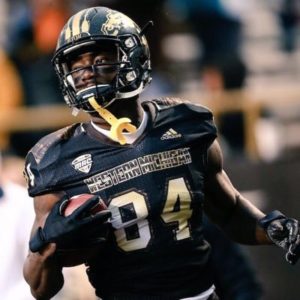 I'm leaning on Davis at No. 14 for the Eagles. Okay, I'll make it official —Davis is who I want.
Why? I liked him in December and hoped he'd be there for the Birds. So if I liked him in December, there is no reason to change my view or talk myself into someone else now.
Go with my guy. He is a bigger receiver with good, not great speed (he's fast enough), that plays with an edge to his game. Most great NFL teams have a stud wide receiver. Look at the Steelers (A. Brown) The Giants have now have two studs (Marshall and Beckham). Dallas has Bryant, Atlanta, Jones. These guys are all difference makers.
Yes, the Eagles singed Alshon Jeffery, but if he walks at the end of the year, what do the Eagles have? They'd be back to zero good receivers to grow along with their talented QB in Wentz. Take Davis and give Wentz a weapon that will develop and grow with his game.
Sure, I like Mike Williams, at wideout, but there is just something about Davis, the way he looks on the field, that makes me think he's got that "it" factor. That he will be a part of core that will be with the Birds for years to come.