Why Didn't We See This Coming?
Penn State is 0-5 this season and fans seem surprised
By Eric G. Stark
Penn State's football program dates back to 1887. This is the first time in 133 years that the team is 0-5. Yes, 2020 is truly a horrible year. I had high expectations for the season, but now I just want it to end.
I'd be happy if school administration just shut everything down right now. I see nothing being gained by playing any more this year. Performances like Saturday's 41-21 loss at home against Iowa may even hurt recruiting.
What I am about to write is not an excuse – the coaching and play calling is bad on all three phases of the game, but even before all the injuries and even with a certain player at linebacker opting out of the season, I had a difficult time finding wins for the Nittany Lions in the latest revision of the COVID-dictated football schedule.
Gone were the cream puffs like North Dakota State, Idaho and Buffalo and – dare I say – Pittsburgh. With no non-conference games, this increased the opportunity of 0-5 start.
Combine the typical nonleague fodder with three weaker Big Ten teams and Penn State is bowl eligible every year with six wins. Take out the non-conference undercards and jump into the talented Big Ten teams with no warm ups and the recipe for failure is there. The weaknesses were exploited, the confidence lowered. The snow ball began to gain momentum.
Tough Schedule
When I saw the Lions opening on the road against an athletic Indiana team that has given Penn State fits, including nearly getting an upset in a 33-28 PSU win last year, I thought that was a tough way to start the season, especially with a new offensive coordinator, Kirk Ciarrocca, taking over. Let's just say the offensive transition has not been smooth.
Take a deeper dive into the schedule and you see Ohio State slated for Week Two. Now if this game was, say in Week Five or Six, after a few non-conference games and during a White Out in Happy Valley (it was originally slated back in the spring as the White Out game), I thought this was a big upset victory for the Lions. But this early in the season and with no fans (or few) in the stands, Ohio State's talent and superior coaching was too much.
Plus, I don't think Penn State recovered from the overtime loss to Indiana, and the heartbreak of controversial loss (it looked by Hoosiers were short on the two-point conversion) carried over to game against the Buckeyes. Then the OSU setback and being 0-2 appeared to have a hangover effect in the Maryland game.
There was a real trickle-down effect. In seven years under Franklin, the Lions have had trouble bouncing back from a tough loss. Michigan State must love following Ohio State on the schedule, as the Spartans have benefited for the Buckeye hangover several times.
Back to looking at the schedule. I had Maryland as the first win (that didn't happen). After that going, I knew traveling to Nebraska for an 11 a.m. local start time would not be easy. I could easily see this as a loss.
It was, but I was surprised how poorly the Lions looked at times (though they fought back to make it close and almost won) See relate story.
Then Iowa at State College I knew would not be easy. The Hawkeyes, though they had lost six in a row against the Lions, always play Penn State tough.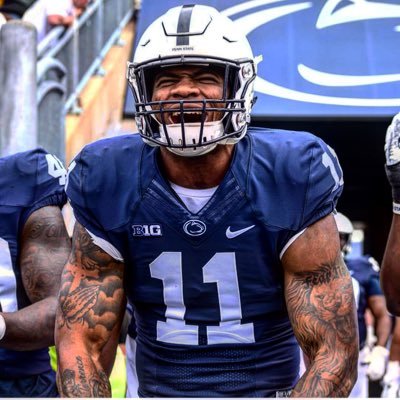 Before the season I thought Penn State could beat Iowa in a close game. After the Nebraska game, I thought Iowa would beat the Lions. Same thought process with Michigan.
In the spring, with Micah Parsons still on the roster, I thought, in a close game, Penn State could beat the Wolverines in the Big House.

Then I started waffling. When Parson dropped out of school, I changed my mind and thought Michigan would win. After seeing the Wolverines play their first three games this season, I thought Penn State could be beat them. But then I saw Michigan, which switched QBs during the game, beat Rutgers in three overtimes. The Wolverines (2-4) offense looked good late in the game in and overtime.
Bottom line: Beating Michigan in the Big House was never going to be easy. Then there is Rutgers (the Scarlet Knights looked good in loss to Michigan), Michigan State and a matchup against a team in the Big Ten West Division in a similar spot the standings as Penn State.
Before the season, I'd say these three games were wins. Now, maybe, if they are lucky, they win two of the three games (I'm just not sure which two).
Bottom line (part two): The schedule was stacked against Penn State from the get-go and then the injuries and players opting out made the task of winning even harder.
The Iowa game wasn't just a loss. The game and the outcome – not just the score but how the Nittany Lions played – seemed to create even more questions regarding this Penn State team. The Hawkeyes dictated the play in all aspects of the game.
New Coaches
The other aspect that can't be overlooked, but is not an excuse, is the fact that Penn State is breaking in a new wide receivers coach, offensive line coach, offensive coordinator and defensive line coach. That is a lot of change, especially during a pandemic.
But other teams had coaching changes and have not looked this bad. Combine the difficult schedule, coaching changes and player injuries and opting out and you have perfect storm for why this team is 0-5.
Last week I wrote how I was encouraged by how the Lions didn't stop fighting against Nebraska, making it a one possession game late in the fourth quarter. The team didn't quit on head coach James Franklin. I didn't see any quit against Iowa, but I didn't see any tough, physical play, either. You knew how Iowa plays the game, and yet, the Lions allowed the Hawkeyes to push them all over the field on on offense and defense.
Besides not being physical, the Lions continue to turn the ball over and create too many penalties. These mistakes are killing drives, momentum and confidnece.
The latest game brought another "L" and two more injury losses, as both tight end Pat Freiermuth (done for the season) and running back Devyn Ford are now out for the Nittany Lions. Freiermuth, another player I really looked forward to watching have a big season, had a strong game in Week One against Indiana, but was a non-factor since then, not even dressing for the Iowa game. Ford, who took over as the starter after both Journey Brown and Noah Cain were lost for the season, got hurt early against the Hawkeyes.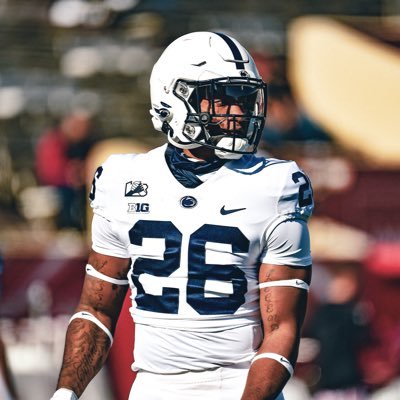 In a running back room that was loaded with talent at the beginning of the season, Penn State is now using two highly-regard freshmen – Caziah Holmes and Keyvone Lee – in the backfield.
What I thought would be a strengths this season – linebacker and offensive line – has been okay and really bad. I wanted a season so this veteran offensive line that manhandled Memphis in January's Cotton Bowl and returned players with a combined 85 starts could provide protection and ample time for quarterback Sean Clifford to pass and create massive holes for a talented stable of running backs.
Because the O-line can't run block or pass protect, the running game is almost non-existent and the passing game is horrible, likely forcing two talented, but flawed QBs (Will Levis being the other) to lose confidence and make too many mistakes with the ball. At this point, I'd start red-shirt freshman Ta'Quan Roberson at QB. He's athletic and let's see if you can throw the short pass, as well as the deep ball.
At Linebacker, I wanted to see Micah Parsons one more season. I feel his presence on the field would have lifted everyone's game to another level and made this (I thought) a dominate defense.
When Parsons elected to sit out the season because of COVID-19, I thought the Lions had enough talent to overcome his loss, but I've been underwhelmed by what I've seen from Brandon Smith, Ellis Brooks and Jesse Luketa. Smith was called for a costly late hit earlier this season and Luketa was ejected and missed a portion of another game with a targeting penalty.
Oddly, the best aspect of this team is the wide receivers. Who saw that coming at the beginning of the season? Top receiver and the one person who is actually helping is stock and giving NFL teams plenty of highlight reel clips, is Jahan Dotson.
I was impressed with what he said earlier this week about the mentality of the team, despite the poor start this season.
"We have to act like winners. …We have to want to win every single period. We don't want to leave the practice field knowing we could've done something else."
Some observations from the Iowa game
Penn State actually led 7-3 before the Hawkeyes scored 21 unanswered points to lead 24-7. The Lions had two straight possessions where they couldn't convert on fourth down. Iowa only scored once, but Penn State can't keep giving teams short fields.
Franklin was again holding an offensive play sheet, something he rarely did when the offense ran well under coordinator Joe Morehead, but started looking over the plays during the Nebraska game.
Penn State's defense gave up too much space in the middle of the field. Bad secondary and tackling continues. Iowa had 175 yards and four TDs in the run game.
The Lions had 311 total yards of offense, but only 62 rushing. Much of the passing yards came after Clifford replaced Levis in the second half. In two snaps, Clifford threw two TDs.
In three passes, Penn State had two TDs and a 2-point conversions for 16 total points. It felt like Penn State was getting back into the game went it cut the Iowa lead to 31-21 after three quarters.